Merry Christmas!!! I hope you had a great one. It's that time of the year again! These last several days of 2016 will be full of yearly recaps and, of course, the Top 10 of 2016, which I now consider a tradition. Thanks to
Rachel of Fiktshun
,
Jaime of Two Chicks on Books
,
Nancy of Tales of a Ravenous Reader
and
Bridget of Dark Faerie Tales
for hosting this event.
First up is the
Top 10 Best Books I've Read in 2016
. This year is probably my lowest read count since 2010?? I usually read more than a hundred per year but I don't think I'd be able to read 80 by the time 2016 ends. Sad. At least it makes it easier to come up with this list. Only three 5-star reads this year! :(
10 The Female of the Species by Mindy McGinnis
Published: September 20, 2016
Alex Craft knows how to kill someone. And she doesn't feel bad about it. When her older sister, Anna, was murdered three years ago and the killer walked free, Alex uncaged the language she knows best. The language of violence.
9 Emmy and Oliver by Robin Benway
Published: June 23, 2015



Emmy's best friend, Oliver, reappears after being kidnapped by his father ten years ago. Emmy hopes to pick up their relationship right where it left off. Are they destined to be together? Or has fate irreparably driven them apart?
I read this book while doing my biggest project this year and it still captured my whole attention.
Amazon
|
Book Depository
8
The Rose & the Dagger
(The Wrath and the Dawn #2)
by Renee Ahdieh
Published: April 26, 2016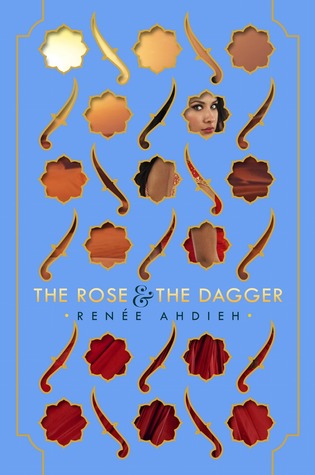 The saga that began with The Wrath and the Dawn takes its final turn as Shahrzad risks everything to find her way back to her one true love again.
One of my favorite sequels AND series-ender this year.
Amazon
|
Book Depository
7
Crossed
(Soul Eaters #3)
by Eliza Crewe
Published: August 13, 2015
War is here.
Full-scale war has erupted between the Crusaders and demons and even Chi has to admit isn't going well. Like any sensible rat, Meda's eager to abandon the sinking ship but, unfortunately, her friends aren't nearly as pragmatic. Instead, Meda's forced to try to keep them all alive until the dust settles.
And then the Crusaders decide that Meda should go to Hell. Literally.
Can't a monster ever catch a break?
Ooooh. I MISS MEDA SO MUCH! Another series I had to say goodbye to this year. This series is just wonderful.
Amazon
|
Review (Book 1)
6
Marked in Flesh
(The Others #4)
by Anne Bishop
Published: March 8, 2016
For centuries, the Others and humans have lived side by side in uneasy peace. But when humankind oversteps its bounds, the Others will have to decide how much humanity they're willing to tolerate—both within themselves and within their community...
I want the next book so bad is all I'm sayin'...
Amazon
|
Book Depository
5
These Shallow Graves
by Jennifer Donnelly
Published: October 27, 2015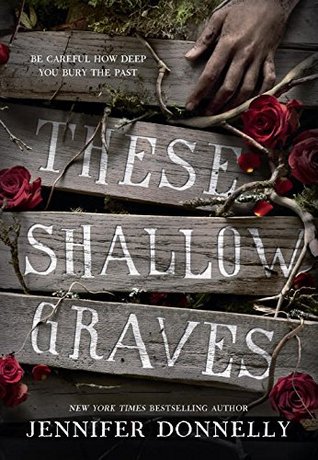 Jo Montfort is beautiful and rich, and soon—like all the girls in her class—she'll graduate from finishing school and be married off to a wealthy bachelor. Which is the last thing she wants. Jo secretly dreams of becoming a writer—a newspaper reporter like the trailblazing Nellie Bly.
The past never stays buried forever. Life is dirtier than Jo Montfort could ever have imagined, and the truth is the dirtiest part of all.
Another Jennifer Donnelly favorite!
Amazon
|
Book Depository
|
Review
4
Blood Red Road
(Dust Lands #1)
by Moira Young
Published: June 7, 2011
Saba has spent her whole life in Silverlake, a dried-up wasteland ravaged by constant sandstorms. The Wrecker civilization has long been destroyed, leaving only landfills for Saba and her family to scavenge from. That's fine by her, as long as her beloved twin brother Lugh is around. But when four cloaked horsemen capture Lugh, Saba's world is shattered, and she embarks on a quest to get him back.
I still can't believe I've left this book unread in my shelf for years! As soon as I started it, I was addicted.
Amazon
|
Book Depository
3
A Monster Calls
by Patrick Ness, Jim Kay (Illustrator), Siobhan Dowd (Conception)
Published: September 27, 2011
The monster showed up after midnight. As they do.
This monster is something different, though. Something ancient, something wild. And it wants the most dangerous thing of all from Conor.
It wants the truth.
Let's just say I was a sobbing mess at the end of the book.
Amazon
|
Book Depository
2
In the Shadow of Blackbirds
by Cat Winters
Published: April 2, 2013
Sixteen-year-old Mary Shelley Black watches as desperate mourners flock to séances and spirit photographers for comfort, but she herself has never believed in ghosts. During her bleakest moment, however, she's forced to rethink her entire way of looking at life and death, for her first love—a boy who died in battle—returns in spirit form. But what does he want from her?
Also a sobbing mess when I finished the book
*shrugs*
What can you do?
Amazon
|
Book Depository
1 A Torch Against the Night
(An Ember in the Ashes #2)
by Sabaa Tahir
Published: August 30, 2016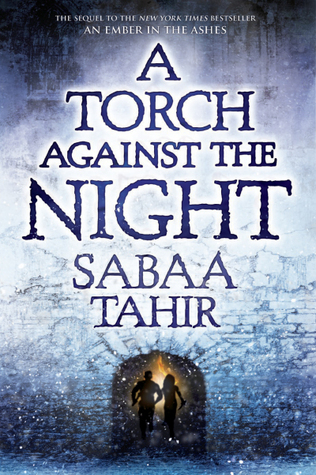 Elias and Laia are running for their lives. After the events of the Fourth Trial, Martial soldiers hunt the two fugitives as they flee the city of Serra and undertake a perilous journey through the heart of the Empire.
Best sequel I read this year!!!! Oh.my.gosh. Much, much better than An Ember in the Ashes.
Amazon
|
Book Depository
|
Review
That's it for today! What are best books you've read this 2016? Have you read any of these? Leave a link to your list if you have one!