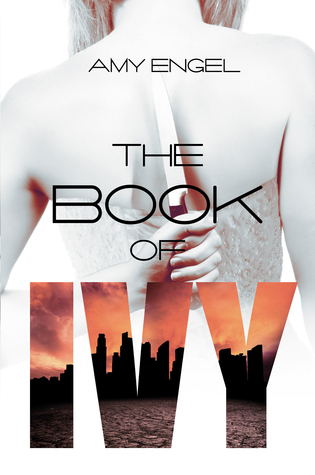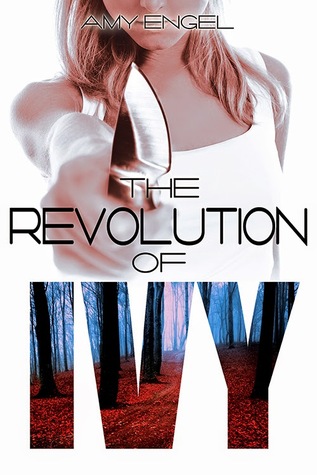 by Amy Engel
After a brutal nuclear war, the United States was left decimated. A small group of survivors eventually banded together, but only after more conflict over which family would govern the new nation. The Westfalls lost. Fifty years later, peace and control are maintained by marrying the daughters of the losing side to the sons of the winning group in a yearly ritual.
This year, it is my turn.
My name is Ivy Westfall, and my mission is simple: to kill the president's son—my soon-to-be husband—and restore the Westfall family to power.
But Bishop Lattimer is either a very skilled actor or he's not the cruel, heartless boy my family warned me to expect. He might even be the one person in this world who truly understands me. But there is no escape from my fate. I am the only one who can restore the Westfall legacy.
Because Bishop must die. And I must be the one to kill him…
I haven't been into dystopia lately.
The Book of Ivy
is one of the very few dystopian books I picked up last year and this 2015. I can't even tell you what made me pick it up since there wasn't a lot of hype about it then. It was probably another impulse read, one that I ended up loving.
To tell you something about
The Book of Ivy
, think
Matched by Ally Condie
and a little bit of
Romeo and Juliet
. The difference is that
I didn't like Matched
. I was really hesitant reading the first parts of
The Book of Ivy
because of that but I was so glad that
it turned out way better than I expected
.
After a brutal nuclear war, the United States was left decimated. A small group of survivors eventually banded together...
There are two opposing sides in this story. The Westfalls who are the founders of their namesake town, and the Lattimers who are the leaders of Westfall after a conflict that left them on the winning side. Procreation and a healthy offspring is important and both sides intermarry to keep the peace. Ivy Westfall, as the daughter of the founding family, was arranged to marry the president's son, Bishop Lattimer. In order to restore their family's legacy, Ivy must kill Bishop.
I debated making a review of the first book. I've already had plenty of discussions about it in other people's reviews but I couldn't make myself write it. I don't really know how to express my love for this. This isn't an action book nor is it all about romance. There is no insta-love here. This book is emotional and heartbreaking. Reading the book's summary, it's pretty obvious where the story is headed. And soon Ivy has to choose - betray her family or the man she loves. Ivy and Bishop are amazing characters.
I admire Ivy's bravery and Bishop's heart the most.
Gods, I hate Ivy's family so much. I don't blame Ivy for loving them despite their... shortcomings (that's an understatement). She spent 16 years of her life with them, learning from them, so don't expect to like her immediately. It's not her fault she's not some cold-hearted b*tch like some people we know
*cough*
Callie, and it's really hard not to love Bishop even at the first glimpse into his character. Trust me, I know.
I highly recommend
The Book of Ivy
. More people should read this book! Seriously, don't mind whatever reservations you may have about this. And since there is no way you're not picking up the sequel and finale,
The Revolution of Ivy
, once you've finished the first book, I'll just go ahead and tell you that it is a good ending to the duology. Sad but also satisfying.
PS It took me a really long time to realize that the cover of the first book is actually of a girl hiding a knife behind her.