New Book Releases this November 2015
*cover image links to Goodreads*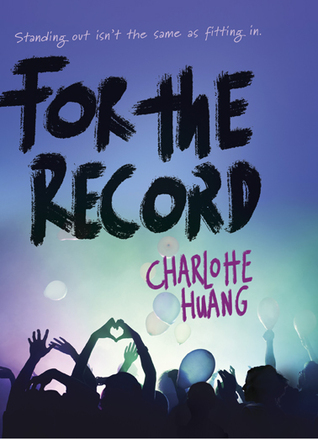 For the Record
by Charlotte Huang
Published: November 10, 2015
The Book Depository
Amazon
_____________

If Almost Famous were a YA novel... a raw, honest debut celebrating music, friendship, romance, and life on the road.

Chelsea thought she knew what being a rock star was like... until she became one. After losing a TV talent show, she slid back into small-town anonymity. But one phone call changed everything

Now she's the lead singer of the band Melbourne, performing in sold-out clubs every night and living on a bus with three gorgeous and talented guys. The bummer is that the band barely tolerates her. And when teen heartthrob Lucas Rivers take an interest in her, Chelsea is suddenly famous, bringing Melbourne to the next level—not that they're happy about that. Her feelings for Beckett, Melbourne's bassist, are making life even more complicated.

Chelsea only has the summer tour to make the band—and their fans—love her. If she doesn't, she'll be back in Michigan for senior year, dying a slow death. The paparazzi, the haters, the grueling schedule... Chelsea believed she could handle it. But what if she can't?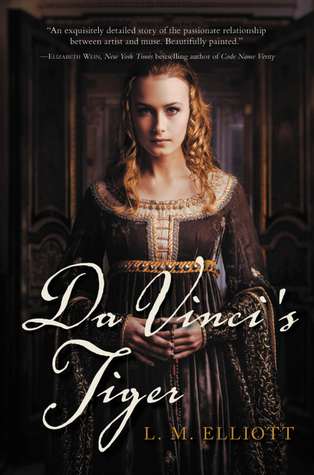 Da Vinci's Tiger
by L.M. Elliott
Published: November 10, 2015
The Book Depository
Amazon
_____________

Young, beautiful, and witty, Ginevra de' Benci longs to take part in the artistic ferment of Renaissance Florence. But as the daughter of a wealthy family in a society dictated by men, she is trapped in an arranged marriage, expected to limit her creativity to domestic duties. Her poetry reveals her deepest feelings, and she aches to share her work, to meet painters and sculptors mentored by the famed Lorenzo de Medici, and to find love.

When the charismatic Venetian ambassador, Bernardo Bembo, arrives in Florence, he introduces Ginevra to a dazzling circle of patrons, artists, and philosophers—a world of thought and conversation she has yearned for. She is instantly attracted to the handsome newcomer, who admires her mind as well as her beauty. Yet Ginevra remains conflicted about his attentions. Choosing her as his Platonic muse, Bembo commissions a portrait by a young Leonardo da Vinci. Posing for the brilliant painter inspires an intimate connection between them—one Ginevra can only begin to understand. In a rich and enthralling world of exquisite art, elaborate feasts, and exhilarating jousts, she faces many temptations to discover her voice, artistic companionship, and a love that defies categorization. In the end, she and Leonardo are caught up in a dangerous and deadly battle between powerful families.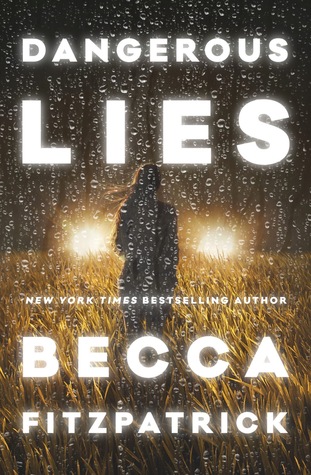 Dangerous Lies
by Becca Fitzpatrick
Published: November 10, 2015
The Book Depository
Amazon
_____________

A teen is forced to make a fresh start after witnessing a violent crime—but love and danger find her anyway in this novel from Becca Fitzpatrick, the New York Times bestselling author of the Hush, Hush saga.

Stella Gordon is not her real name. Thunder Basin, Nebraska, is not her real home. This is not her real life.

After witnessing a lethal crime, Stella Gordon is sent to the middle of nowhere for her own safety before she testifies against the man she saw kill her mother's drug dealer.

But Stella was about to start her senior year with the boyfriend she loves. How can she be pulled away from the only life she knows and expected to start a new one in Nebraska? Stella chafes at her protection and is rude to everyone she meets. She's not planning on staying long, so why be friendly? Then she meets Chet Falconer and it becomes harder to keep her guard up, even as her guilt about having to lie to him grows.

As Stella starts to feel safer, the real threat to her life increases—because her enemies are actually closer than she thinks…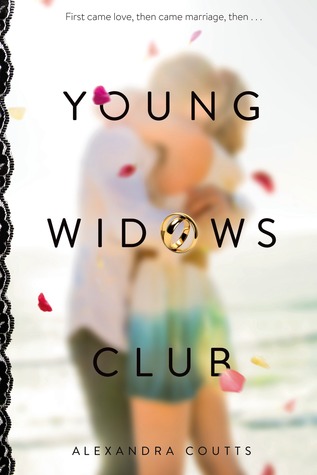 Young Widows Club
by Alexandra Coutts
Published: November 10, 2015
The Book Depository
Amazon
_____________

First came love, then came marriage, and then...

For seventeen-year-old Tam, running off to marry her musician boyfriend is the ideal escape from her claustrophobic high-school life on the island, and the ultimate rebellion against her father and stepmother. But when Tam becomes a widow just weeks later, the shell-shocked teen is forced to find her way forward by going back to the life she thought she'd moved beyond—even as her struggle to deal with her grief is forcing her to reinvent herself and reach out to others in ways she never imagined.
Just Visiting
by Dahlia Adler
Published: November 17, 2015
The Book Depository
Amazon
_____________

Reagan Forrester wants out—out of her trailer park, out of reach of her freeloading mother, and out of the shadow of the relationship that made her the pariah of Charytan, Kansas.

Victoria Reyes wants in—in to a fashion design program, in to the arms of a cute guy who doesn't go to Charytan High, and in to a city where she won't stand out for being Mexican.

One thing the polar-opposite best friends do agree on is that wherever they go, they're staying together. But when they set off on a series of college visits at the start of their senior year, they quickly see that the future doesn't look quite like they expected. After two years of near-solitude following the betrayal of the ex-boyfriend who broke her heart, Reagan falls hard and fast for a Battlestar Galactica-loving, brilliant smile-sporting pre-med prospective... only to learn she's set herself up for heartbreak all over again. Meanwhile, Victoria runs full-speed toward all the things she thinks she wants… only to realize everything she's looking for might be in the very place they've sworn to leave.

As both Reagan and Victoria struggle to learn who they are and what they want in the present, they discover just how much they don't know about each other's pasts. And when each learns what the other's been hiding, they'll have to decide whether their friendship has a future.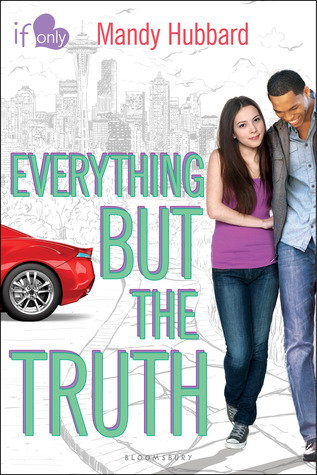 Everything But the Truth
(If Only . . . #6)
by Mandy Hubbard
Published: November 17, 2015
The Book Depository
Amazon
_______________

If Only . . . she wasn't pretending to be someone else! The If Only romance line continues in this fun rags-to-riches romance.

Holly Mathews' mom is the new manager of a ritzy retirement home, and they just moved in. But having super-rich retirees as her only neighbors isn't a total bust, because the gorgeous, notorious Malik Buchannan is the grandson of a resident. Just one problem: when they meet, Malik assumes Holly is there to visit her own rich relative. She doesn't correct him, and it probably doesn't matter, because their flirtation could never turn into more than a superficial fling . . . right? But the longer she lives in his privileged world, the deeper Holly falls for Malik, and the harder it is to tell the truth . . . because coming clean might mean losing him.

For anyone who has dreamed of their own Cinderella story, this romance shows that when it comes to true love, the best person to be is yourself!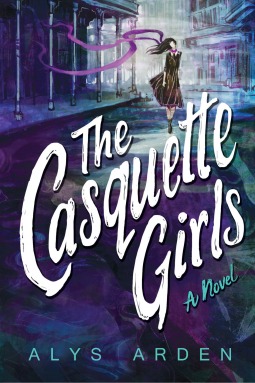 The Casquette Girls
(The Casquette Girls #1)
by Alys Arden
Published: November 17, 2015
The Book Depository
Amazon
______________

Seven girls tied by time.
Five powers that bind.
One curse to lock the horror away.
One attic to keep the monsters at bay.

After the storm of the century rips apart New Orleans, sixteen-year-old Adele Le Moyne wants nothing more than her now silent city to return to normal. But with home resembling a war zone, a parish-wide curfew, and mysterious new faces lurking in the abandoned French Quarter, normal needs a new definition.

As the city murder rate soars, Adele finds herself tangled in a web of magic that weaves back to her own ancestors. Caught in a hurricane of myths and monsters, who can she trust when everyone has a secret and keeping them can mean life or death? Unless . . . you're immortal.
Rules for 50/50 Chances
by Kate McGovern
Published: November 24, 2015
The Book Depository
Amazon
______________

A heartrending but ultimately uplifting debut novel about learning to accept life's uncertainties; a perfect fit for the current trend in contemporary realistic novels that confront issues about life, death, and love.

Seventeen-year-old Rose Levenson has a decision to make: Does she want to know how she's going to die? Because when Rose turns eighteen, she can take the test that tells her if she carries the genetic mutation for Huntington's disease, the degenerative condition that is slowly killing her mother.

With a fifty-fifty shot at inheriting her family's genetic curse, Rose is skeptical about pursuing anything that presumes she'll live to be a healthy adult-including her dream career in ballet and the possibility of falling in love. But when she meets a boy from a similarly flawed genetic pool and gets an audition for a dance scholarship across the country, Rose begins to question her carefully laid rules.
Butterfly Dreams
by A. Meredith Walters
Published: November 24, 2015
Amazon
_____________

In a powerful romance hailed as "heartbreaking, real, and breathtakingly beautiful" by Stacey Lynn, New York Times bestselling author A. Meredith Walters tells the story of a troubled young woman and the unforgettable guy who teaches her to live—and love—to the fullest.

She's waiting to die. . . . Corin Thompson is paralyzed by her obsession with mortality. Having lost both of her parents, she is terrified by the idea that she too will die young, and she loses control at any sign of illness. But when Corin connects with someone who has survived a very real brush with death, she begins to see the world in a whole new way.

He's learning to live. . . . As Corin struggles under the weight of her neuroses, Beckett Kingsley is attempting to rebuild a life that feels all too temporary. With the ever-present threat of heart failure never far from his mind, he just wants to make the most of whatever time he has left. And that means pursuing the girl he never expected to find.

Together, Corin and Beckett finally learn to let go of their fears and take solace in everyday pleasures. Who knows what the future holds? After all, nothing lasts forever—the only promise they have is right now.