New Book Releases this April 2015
*cover image links to Goodreads*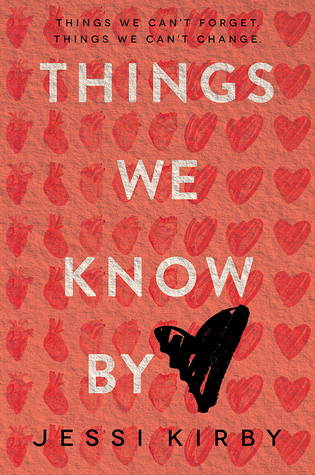 Things We Know by Heart
by Jessi Kirby
Published: April 21, 2015
The Book Depository
_________

When Quinn Sullivan meets the recipient of her boyfriend's donated heart, the two form an unexpected connection.

After Quinn loses her boyfriend, Trent, in an accident their junior year, she reaches out to the recipients of his donated organs in hopes of picking up the pieces of her now-unrecognizable life. She hears back from some of them, but the person who received Trent's heart has remained silent. The essence of a person, she has always believed, is in the heart. If she finds Trent's, then maybe she can have peace once and for all.

Risking everything in order to finally lay her memories to rest, Quinn goes outside the system to track down nineteen-year-old Colton Thomas—a guy whose life has been forever changed by this priceless gift. But what starts as an accidental run-in quickly develops into more, sparking an undeniable attraction. She doesn't want to give in to it—especially since he has no idea how they're connected—but their time together has made Quinn feel alive again. No matter how hard she's falling for Colton, each beat of his heart reminds her of all she's lost…and all that remains at stake.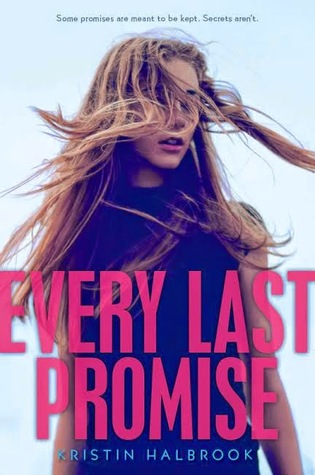 Every Last Promise
by Kristin Halbrook
Published: April 21, 2015
The Book Depository
__________

Perfect for fans of Laurie Halse Anderson and Gayle Forman, Every Last Promise is a provocative and emotional novel about a girl who must decide between keeping quiet and speaking up after witnessing a classmate's sexual assault.

Kayla saw something at the party that she wasn't supposed to. But she hasn't told anyone. No one knows the real story about what happened that night—about why Kayla was driving the car that ran into a ditch after the party, about what she saw in the hours leading up to the accident, and about the promise she made to her friend Bean before she left for the summer.

Now Kayla's coming home for her senior year. If Kayla keeps quiet, she might be able to get her old life back. If she tells the truth, she risks losing everything—and everyone—she ever cared about.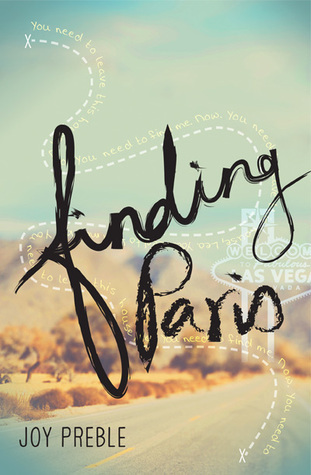 Finding Paris
by Joy Preble
Published: April 21, 2015
The Book Depository
_________

An evocative and compelling story of two sisters who would do anything for each other--perfect for fans of Thirteen Reasons Why and Speak. Joy Preble's stirring new novel explores the lengths to which sisters go to protect each other, and the winding road that brings two strangers into each other's lives.

Sisters Leo and Paris Hollings have only ever had each other to rely on. They can't trust their mother, who hops from city to city and from guy to guy, or their gambler stepfather, who's moved them all to Las Vegas. It's just the two of them: Paris, who's always been the dreamer, and Leo, who has a real future in mind--going to Stanford, becoming a doctor, falling in love. But Leo isn't going anywhere right now, except driving around Vegas all night with her sister.

Until Paris ditches Leo at the Heartbreak Hotel Diner, where moments before they had been talking with physics student Max Sullivan. Outside, Leo finds a cryptic note from Paris--a clue. Is it some kind of game? Where is Paris, and why has she disappeared? When Leo reluctantly accepts Max's offer of help, the two find themselves following a string of clues through Vegas and beyond. But the search for the truth is not a straight line. And neither is the path to secrets Leo and Max hold inside.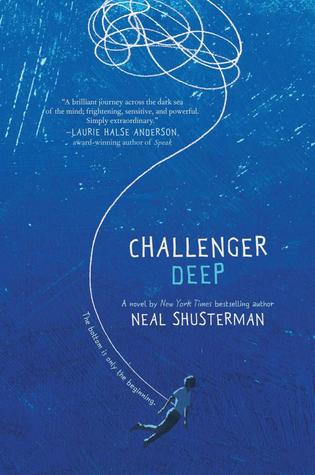 Challenger Deep
by Neal Shusterman
Published: April 21, 2015
The Book Depository
__________

Caden Bosch is on a ship that's headed for the deepest point on Earth: Challenger Deep, the southern part of the Marianas Trench.

Caden Bosch is a brilliant high school student whose friends are starting to notice his odd behavior.

Caden Bosch is designated the ship's artist in residence, to document the journey with images.

Caden Bosch pretends to join the school track team but spends his days walking for miles, absorbed by the thoughts in his head.

Caden Bosch is split between his allegiance to the captain and the allure of mutiny.

Caden Bosch is torn.

A captivating and powerful novel that lingers long beyond the last page, Challenger Deep is a heartfelt tour de force by one of today's most admired writers for teens.
The Mistake


(Off-Campus #2)
by Elle Kennedy
Published: April 28, 2015
___________

He's a player in more ways than one…

College junior John Logan can get any girl he wants. For this hockey star, life is a parade of parties and hook-ups, but behind his killer grins and easygoing charm, he hides growing despair about the dead-end road he'll be forced to walk after graduation. A sexy encounter with freshman Grace Ivers is just the distraction he needs, but when a thoughtless mistake pushes her away, Logan plans to spend his final year proving to her that he's worth a second chance.

Now he's going to need to up his game…

After a less than stellar freshman year, Grace is back at Briar University, older, wiser, and so over the arrogant hockey player she nearly handed her V-card to. She's not a charity case, and she's not the quiet butterfly she was when they first hooked up. If Logan expects her to roll over and beg like all his other puck bunnies, he can think again. He wants her back? He'll have to work for it. This time around, she'll be the one in the driver's seat…and she plans on driving him wild.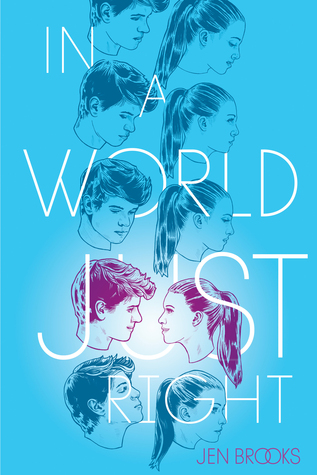 In a World Just Right
by Jen Brooks
Published: April 28, 2015
The Book Depository
_________

Imagination takes on new meaning for a uniquely talented teen in this debut novel that is a breathtaking blend of contemporary, fantasy, and romance.

Sometimes Jonathan Aubrey wishes he could just disappear. And as luck—or fate—would have it, he can. Ever since coming out of a coma as a kid, he has been able to create alternate worlds. Worlds where he is a superhero, or a ladies' man, or simply a better version of himself. That's the world he's been escaping to most since sophomore year, a world where he has everything he doesn't have in real life: friends, a place of honor on the track team, passing grades, and most importantly, Kylie Simms as his girlfriend.

But when Jonathan confuses his worlds senior year and tries to kiss the real Kylie Simms, everything unravels. The real Kylie actually notices Jonathan…and begins obsessing over him. The fantasy version of Kylie struggles to love Jonathan as she was created to do, and the consequences are disastrous. As his worlds collide, Jonathan must confront the truth of his power and figure out where he actually belongs—before he loses both Kylies forever.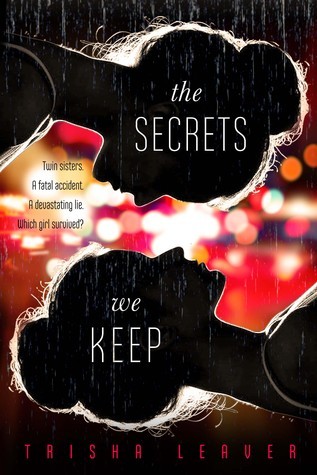 The Secrets We Keep
by Trisha Leaver
Published: April 28, 2015
The Book Depository
__________

A girl takes over her twin sister's identity in this emotionally charged page-turner about the complicated bond between sisters.

Ella and Maddy Lawton are identical twins. Ella has spent her high school years living in popular Maddy's shadows, but she has never been envious of Maddy. In fact, she's chosen the quiet, safe confines of her sketchbook over the constant battle for attention that has defined Maddy's world.

When—after a heated argument—Maddy and Ella get into a tragic accident that leaves her sister dead, Ella wakes up in the hospital surrounded by loved ones who believe she is Maddy. Feeling responsible for Maddy's death and everyone's grief, Ella makes a split-second decision to pretend to be Maddy. Soon, Ella realizes that Maddy's life was full of secrets. Caught in a web of lies, Ella is faced with two options—confess her deception or live her sister's life.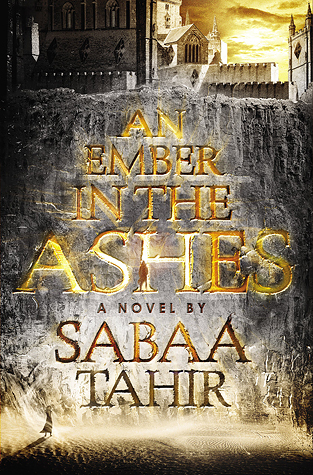 An Ember in the Ashes
by Sabaa Tahir
Published: April 28, 2015
The Book Depository
__________

Set in a terrifyingly brutal Rome-like world, An Ember in the Ashes is an epic fantasy debut about an orphan fighting for her family and a soldier fighting for his freedom. It's a story that's literally burning to be told.

LAIA is a Scholar living under the iron-fisted rule of the Martial Empire. When her brother is arrested for treason, Laia goes undercover as a slave at the empire's greatest military academy in exchange for assistance from rebel Scholars who claim that they will help to save her brother from execution.

ELIAS is the academy's finest soldier—and secretly, its most unwilling. Elias is considering deserting the military, but before he can, he's ordered to participate in a ruthless contest to choose the next Martial emperor.

When Laia and Elias's paths cross at the academy, they find that their destinies are more intertwined than either could have imagined and that their choices will change the future of the empire itself.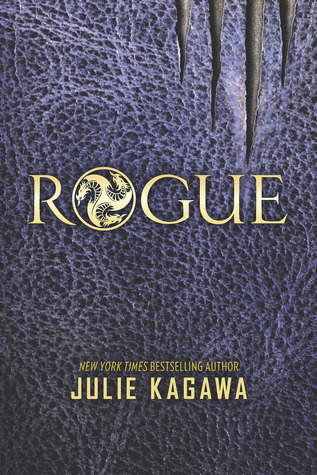 Rogue
(Talon #2)
by Julie Kagawa
Published: April 28, 2015
The Book Depository
___________

Ember Hill left the dragon organization Talon to take her chances with rebel dragon Cobalt and his crew of rogues. But Ember can't forget the sacrifice made for her by the human boy who could have killed her—Garret Xavier Sebastian, a soldier of the dragonslaying Order of St. George, the boy who saved her from a Talon assassin, knowing that by doing so, he'd signed his own death warrant.

Determined to save Garret from execution, Ember must convince Cobalt to help her break into the Order's headquarters. With assassins after them and Ember's own brother helping Talon with the hunt, the rogues find an unexpected ally in Garret and a new perspective on the underground battle between Talon and St. George.

A reckoning is brewing and the secrets hidden by both sides are shocking and deadly. Soon Ember must decide: Should she retreat to fight another day…or start an all-out war?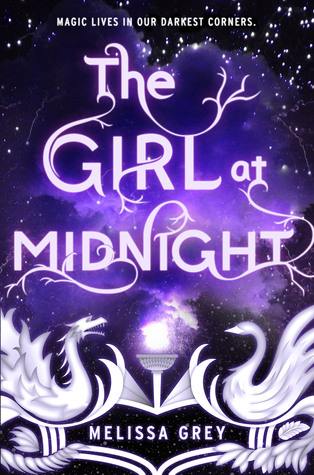 The Girl at Midnight
(The Girl at Midnight #1)
by Melissa Grey
Published: April 28, 2015
The Book Depository
__________

For readers of Cassandra Clare's City of Bones and Leigh Bardugo's Shadow and Bone, The Girl at Midnight is the story of a modern girl caught in an ancient war.

Beneath the streets of New York City live the Avicen, an ancient race of people with feathers for hair and magic running through their veins. Age-old enchantments keep them hidden from humans. All but one. Echo is a runaway pickpocket who survives by selling stolen treasures on the black market, and the Avicen are the only family she's ever known.

Echo is clever and daring, and at times she can be brash, but above all else she's fiercely loyal. So when a centuries-old war crests on the borders of her home, she decides it's time to act.

Legend has it that there is a way to end the conflict once and for all: find the Firebird, a mythical entity believed to possess power the likes of which the world has never seen. It will be no easy task, but if life as a thief has taught Echo anything, it's how to hunt down what she wants . . . and how to take it.

But some jobs aren't as straightforward as they seem. And this one might just set the world on fire.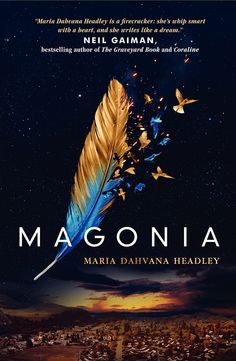 Magonia
by Maria Dahvana Headley
Published: April 28, 2015
The Book Depository
___________

Neil Gaiman's Stardust meets John Green's The Fault in Our Stars in this fantasy about a girl caught between two worlds... two races…and two destinies.

Aza Ray is drowning in thin air.

Since she was a baby, Aza has suffered from a mysterious lung disease that makes it ever harder for her to breathe, to speak—to live.

So when Aza catches a glimpse of a ship in the sky, her family chalks it up to a cruel side effect of her medication. But Aza doesn't think this is a hallucination. She can hear someone on the ship calling her name.

Only her best friend, Jason, listens. Jason, who's always been there. Jason, for whom she might have more-than-friendly feelings. But before Aza can consider that thrilling idea, something goes terribly wrong. Aza is lost to our world—and found, by another. Magonia.

Above the clouds, in a land of trading ships, Aza is not the weak and dying thing she was. In Magonia, she can breathe for the first time. Better, she has immense power—and as she navigates her new life, she discovers that war is coming. Magonia and Earth are on the cusp of a reckoning. And in Aza's hands lies the fate of the whole of humanity—including the boy who loves her. Where do her loyalties lie?
Lying Out Loud
by Kody Keplinger
Published: April 28, 2015
The Book Depository
__________

Kody Keplinger returns to the world of The DUFF in this brand-new companion novel!

Sonny Ardmore is an excellent liar. She lies about her dad being in prison. She lies about her mom kicking her out. And she lies about sneaking into her best friend's house every night because she has nowhere else to go.

Amy Rush might be the only person Sonny shares everything with— secrets, clothes, even a nemesis named Ryder Cross.

Ryder's the new kid at Hamilton High and everything Sonny and Amy can't stand—a prep-school snob. But Ryder has a weakness: Amy. So when Ryder emails Amy asking her out, the friends see it as a prank opportunity not to be missed.

But without meaning to, Sonny ends up talking to Ryder all night online. And to her horror, she realizes that she might actually like him. Only there's one small catch: he thinks he's been talking to Amy. So Sonny comes up with an elaborate scheme to help Ryder realize that she's the girl he's really wanted all along. Can Sonny lie her way to the truth, or will all her lies end up costing her both Ryder and Amy?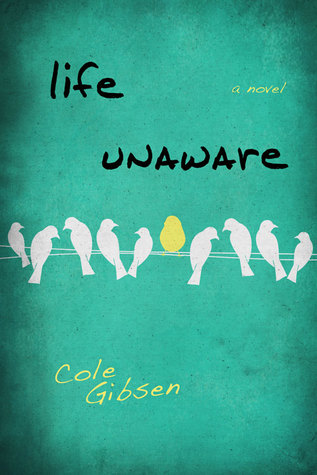 Life Unaware


by Cole Gibsen
Published: April 28, 2015
__________

Regan Flay has been talking about you.

Regan Flay is on the cusp of achieving her control-freak mother's "plan" for high school success―cheerleading, student council, the Honor Society—until her life gets turned horribly, horribly upside down. Every bitchy text. Every bitchy email. Every lie, manipulation, and insult she's ever said have been printed out and taped to all the lockers in school.

Now Regan has gone from popular princess to total pariah.

The only person who even speaks to her is her former best friend's hot but socially miscreant brother, Nolan Letner. Nolan thinks he knows what Regan's going through, but what nobody knows is that Regan isn't really Little Miss Perfect. In fact, she's barely holding it together under her mom's pressure. But the consequences of Regan's fall from grace are only just beginning. Once the chain reaction starts, no one will remain untouched...

Especially Regan Flay.