I've started many, many series but not all of them I finished. Some I don't want to, some I lost interest, some are not complete yet, and some I badly want to but can't make myself do so. Here are some that belongs to series-I-want-to-finish-but-cant: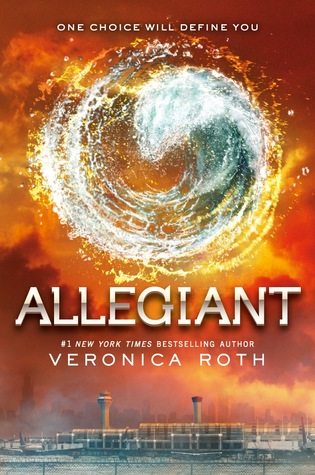 Allegiant
(Divergent #3)
by Veronica Roth
Published: October 22, 2013
THIS. I read Divergent that first year it came out, Insurgent as soon as I got my copy. When Allegiant came out, I refused to read it until I could buy a physical copy. I refrained from checking out the Internet at that time because I didn't want to be spoiled but even then, there was a lot of buzz. I was spoiled anyway. I was in my Electronics class, taking notes when suddenly my cousin turned to me and blurted, "I'm going to spoil you." Before I can even put a proper reaction on my face she was already at it and all I could do in the end was say "no no no" over and over again. I guess she couldn't take not talking about it anymore. And then later my sister was all, "Yeah, so [this] happened." I just looked at her blankly and she was like, "Wait, you haven't read it yet?" I've never been in the mood to pick up Allegiant since then. BUT I WILL. Someday.
Goddess
(Starcrossed #3)
by Josephine Angelini
Published: May 28, 2013
This is another book I refuse to read in e-book so I ordered a copy last year and told myself I will read it as soon as it arrives. I didn't. It's part of my March TBR, though. But y'all know I never stick to them. Le sigh.
Fire and Thorns Trilogy: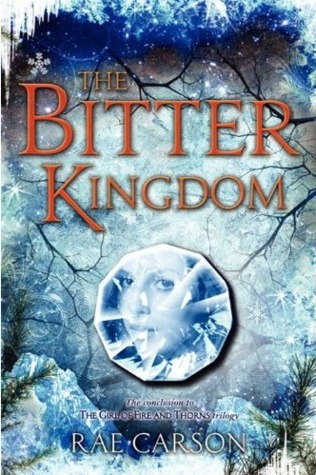 The Bitter Kingdom
(Fire and Thorns #3)
by Rae Carson
Published: August 27, 2013
I can't believe I still haven't read
The Bitter Kingdom
. The first two books in this trilogy are so amazing they're two of my all-time favorites.
The Crown of Embers
(book 2) would literally make you grovel for the sequel with its ending and I read it a month after it was first released! I even got an advanced reading copy of
The Bitter Kingdom
. I really tried, but I only made it past 10 pages before I stashed it back in my shelf because I can't take it. I'm not ready to say goodbye yet. I'm still not.
Review: The Girl of Fire and Thorns by Rae Carson
The Ascendance Trilogy:
The Runaway King
(The Ascendance Trilogy #2)
Published: March 1, 2013
The Shadow Throne
(The Ascendance Trilogy #3)
Published: February 25, 2014
by Jennifer A. Nielsen
I freaking loved the first book. So much that I finished it in one sitting and with every intention of picking up the second book as soon as possible. I don't know why I haven't yet but just last summer (April 2014) I bought the last book. Still didn't pick it up. Although now that I'm thinking about it, I have to urge to read these two now. But.. I just got
Vision in Silver
and I've been waiting a long time for this that I told myself I'm abandoning any book I'm currently reading in favor of Simon and Meg.. What to read first? #booknerdproblems
Daughter of Smoke and Bone Trilogy:
Days of Blood & Starlight
(Daughter of Smoke & Bone #2)
Published: November 6, 2012
Dreams of Gods & Monsters
(Daughter of Smoke & Bone #3)
Published: April 8, 2014
by Laini Taylor
I know. I am wondering myself. A lot of people say this is amazing and I KNOW THAT. I've read the first book and LOVED it. I've included
Days of Blood and Starlight
in my TBR plenty of times but Karou is looking at me accusingly from the screen so that means it's still on my pile. I'm anxious to continue this trilogy but something is holding me back. Every time my fingers hover above the book to pick it up I change my mind. I've read
Daughter of Smoke and Bone
almost 3 YEARS AGO that I probably should reread it before I read book 2.
The Heroes of Olympus Series:
The House of Hades
(The Heroes of Olympus #4)
Published: October 8, 2013
The Blood of Olympus
(The Heroes of Olympus #5)
Published: October 7, 2014
by Rick Riordan
Okay. So this is another you won't believe I haven't finished yet. I'm not very keen on picking these up any soon especially after hearing other people's reaction to
The Blood of Olympus
. I need a clear head when I read it so I can judge it without outside influence.
The Testing Trilogy:
Independent Study
(The Testing #2)
Published: January 7, 2014
Graduation Day
(The Testing #3)
Published: June 17, 2014
by Joelle Charbonneau
Another first book I really liked. Unfortunately, the second book wasn't out yet when I finished
The Testing
and it was most probably because I got sidetracked by other books (we all know how easy that is) that I didn't get the chance to check them out again. I only remembered not finishing this awesome trilogy when my sister asked me for another recommendation. I recommended
The Testing
to her and she loved it so much she immediately asked for the sequels. She was appalled to learn I didn't own them yet so I got them for her. Now it's in my radar again!
The Grisha Trilogy: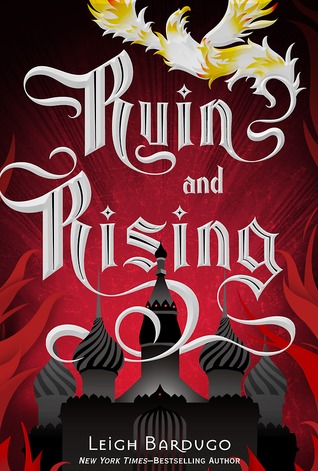 Ruin and Rising
(The Grisha #3)
by Leigh Bardugo
Published: June 17, 2014
I've heard a lot of amazing things about
Ruin and Rising
but right now it's not anywhere near the top of my TBR. Maybe because I was a little disappointed with book two? I am sure as hell going to read this book but not in the near future, or until the mood strikes.
Slated Trilogy: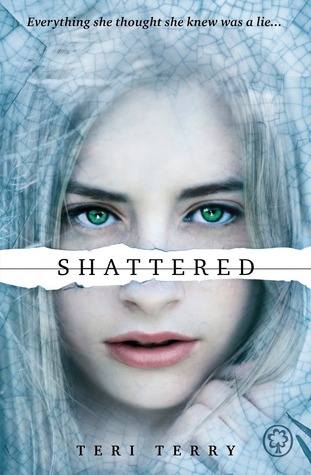 Shattered
(Slated #3)
by Teri Terry
Published: March 6, 2014
Fractured
's ending was crazy! I would have devoured the sequel if it was already out. But what happened is that I missed the release date of
Shattered
. By the time I knew the book was already published, it was months later and I wasn't in the right mood.
And these favorites that I've been dying to read long before came out but can't make myself say goodbye to the characters. I've started
Rebel
and
Chaos
but.. yeah. And I can't believe
Relish
is the last book! I only learned that when I was about to buy a copy. I mean WHAT?