New Book Releases this January 2015
*cover image links to Goodreads*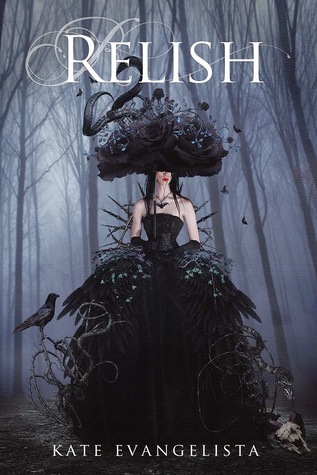 Relish
(Vicious Feast #2)
by Kate Evangelista
Published: January 12, 2015
The Book Depository
__________

I left Lunar Manor broken, seeking comfort in the hands of Laurel "the Dragon" Hardy, the editor-in-chief of the Daily Gossip. Okay, I may have used him to ease the pain He-Who-Shall-Not-Be-Named caused by his confession of loving someone else. On New Year's Eve! Granted, he was drunk off his ass, but still! I stay with Larry mainly because the dreams are getting worse. Worse enough to wake me in the middle of the night needing the touch of another to save me from losing my mind.

Unfortunately, the handsome bassist of the uber successful indie rock band, Vicious, is never far from my mind. I thought I was rid of him once and for all only to have him show up at my hotel in London. Luka Visraya's power over me is intense. No matter how far I run, I always end up circling back to him.

If you think my story is just some romance about two lovers getting back together, think again. Little did I know that returning to Luka meant I'd be plunging myself into a world more familiar than I ever thought possible. Trust me when I say I didn't believe it either when the truth finally came out.
by Holly Black
Published: January 13, 2015
The Book Depository
________

Children can have a cruel, absolute sense of justice. Children can kill a monster and feel quite proud of themselves. A girl can look at her brother and believe they're destined to be a knight and a bard who battle evil. She can believe she's found the thing she's been made for.

Hazel lives with her brother, Ben, in the strange town of Fairfold where humans and fae exist side by side. The faeries' seemingly harmless magic attracts tourists, but Hazel knows how dangerous they can be, and she knows how to stop them. Or she did, once.

At the center of it all, there is a glass coffin in the woods. It rests right on the ground and in it sleeps a boy with horns on his head and ears as pointed as knives. Hazel and Ben were both in love with him as children. The boy has slept there for generations, never waking.

Until one day, he does…

As the world turns upside down, Hazel tries to remember her years pretending to be a knight. But swept up in new love, shifting loyalties, and the fresh sting of betrayal, will it be enough?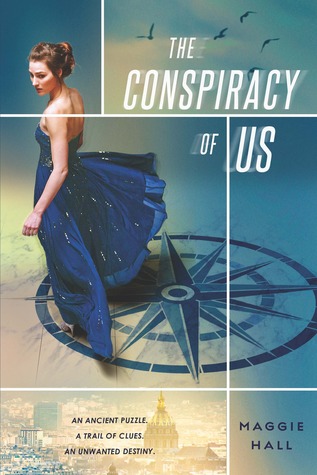 The Conspiracy of Us
by Maggie Hall
Published: January 13, 2015
The Book Depository
__________

A fast-paced international escapade, laced with adrenaline, glamour, and romance--perfect for fans of Ally Carter

Avery West's newfound family can shut down Prada when they want to shop in peace, and can just as easily order a bombing when they want to start a war. Part of a powerful and dangerous secret society called the Circle, they believe Avery is the key to an ancient prophecy. Some want to use her as a pawn. Some want her dead.

To unravel the mystery putting her life in danger, Avery must follow a trail of clues from the monuments of Paris to the back alleys of Istanbul with two boys who work for the Circle—beautiful, volatile Stellan and mysterious, magnetic Jack. But as the clues expose a stunning conspiracy that might plunge the world into World War 3, she discovers that both boys are hiding secrets of their own. Now she will have to choose not only between freedom and family--but between the boy who might help her save the world, and the one she's falling in love with.
Perfect Couple
(Superlatives #2)
by Jennifer Echols
Published: January 13, 2015
The Book Depository
_________

Perfect Couple is #2 in the Superlatives series about seniors at a Florida high school who are selected for their class's superlative categories in the yearbook, and how the labels change the way they view themselves and alter the course of their lives.

Can your heart be put to a popular vote?

As yearbook photographer, Harper is responsible for capturing those candid moments that make high school memorable. But her own life is anything but picture perfect. Her parents' bitter divorce has left her wondering what a loving relationship would look like. And ever since the senior class voted her and star quarterback Brody the "Perfect Couple That Never Was," her friends have been on her case to ask Brody out.

Brody doesn't lack in female admirers, but Harper can't see herself with him. He seems confused about why they were matched together, too. They're total opposites—the last people in the world who would ever be compatible, let alone the "perfect couple." Yet ever since the class paired the two of them, they've found themselves drawn together--first by curiosity, then by an undeniable bond.

The trouble is, though they're very attracted to each other and both of them admit this, they have a hard time getting along or even communicating clearly. If they're the perfect couple, this shouldn't be so difficult! Soon it becomes clear their class was wrong, and they throw in the towel. But after they walk away, both of them feel so changed from making the effort that they can't forget each other. What if that means this match made in hell is the perfect couple after all?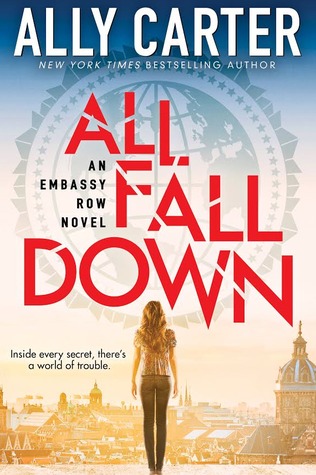 All Fall Down
(Embassy Row #1)
by Ally Carter
Published: January 20, 2015
The Book Depository
_________

A new series of global proportions -- from master of intrigue, NEW YORK TIMES bestselling author Ally Carter.

This exciting new series from NEW YORK TIMES bestselling author Ally Carter focuses on Grace, who can best be described as a daredevil, an Army brat, and a rebel. She is also the only granddaughter of perhaps the most powerful ambassador in the world, and Grace has spent every summer of her childhood running across the roofs of Embassy Row.

Now, at age sixteen, she's come back to stay--in order to solve the mystery of her mother's death. In the process, she uncovers an international conspiracy of unsettling proportions, and must choose her friends and watch her foes carefully if she and the world are to be saved.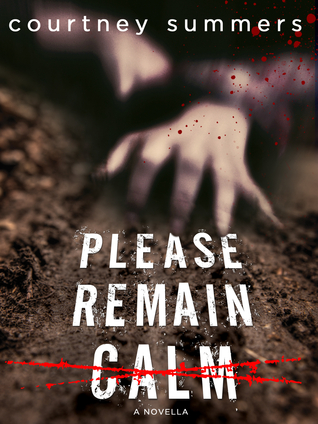 Please Remain Calm


(This is Not a Test #2)
by Courtney Summers
Published: January 20, 2015
_________

In this gripping sequel to THIS IS NOT A TEST, Rhys and Sloane are headed for a safe haven when they get separated along the way. Rhys is determined to reunite with Sloane until he discovers people who might need him more--people who offer him the closest he'll get to everything he's lost, if they can just hold on long enough.

Rhys thinks he has what it takes to survive and find the girl he lost, but in a world overrun by the dead, there are no guarantees and the next leg of his journey will test him in unimaginable ways ...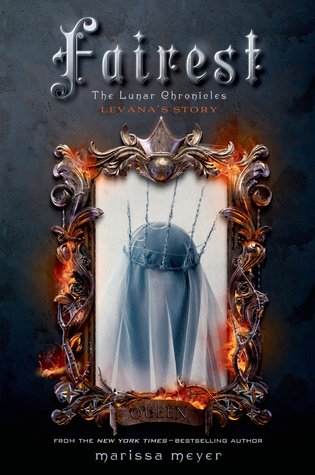 Fairest
(The Lunar Chronicles 0.1)
by Marissa Meyer
Published: January 27, 2015
The Book Depository
________

In this stunning bridge book between Cress and Winter in the bestselling Lunar Chronicles, Queen Levana's story is finally told.

Mirror, mirror on the wall,
Who is the fairest of them all?

Fans of the Lunar Chronicles know Queen Levana as a ruler who uses her "glamour" to gain power. But long before she crossed paths with Cinder, Scarlet, and Cress, Levana lived a very different story – a story that has never been told . . . until now.

Marissa Meyer spins yet another unforgettable tale about love and war, deceit and death. This extraordinary book includes full-color art and an excerpt from Winter, the next book in the Lunar Chronicles series.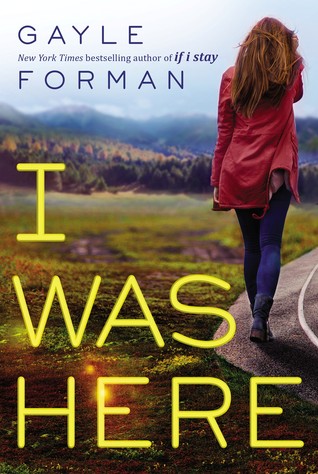 I Was Here
by Gayle Forman
Published: January 27, 2015
The Book Depository
_________

Cody and Meg were inseparable.
Two peas in a pod.
Until . . . they weren't anymore.

When her best friend Meg drinks a bottle of industrial-strength cleaner alone in a motel room, Cody is understandably shocked and devastated. She and Meg shared everything—so how was there no warning? But when Cody travels to Meg's college town to pack up the belongings left behind, she discovers that there's a lot that Meg never told her. About her old roommates, the sort of people Cody never would have met in her dead-end small town in Washington. About Ben McAllister, the boy with a guitar and a sneer, who broke Meg's heart. And about an encrypted computer file that Cody can't open—until she does, and suddenly everything Cody thought she knew about her best friend's death gets thrown into question.

I Was Here is Gayle Forman at her finest, a taut, emotional, and ultimately redemptive story about redefining the meaning of family and finding a way to move forward even in the face of unspeakable loss.
The Mime Order
(The Bone Season #2)
by Samantha Shannon
Published: January 27, 2015
The Book Depository
________

Paige Mahoney has escaped the brutal prison camp of Sheol I, but her problems have only just begun: many of the survivors are missing and she is the most wanted person in London...

As Scion turns its all-seeing eye on the dreamwalker, the mime-lords and mime-queens of the city's gangs are invited to a rare meeting of the Unnatural Assembly. Jaxon Hall and his Seven Seals prepare to take centre stage, but there are bitter fault lines running through the clairvoyant community and dark secrets around every corner. Then the Rephaim begin crawling out from the shadows. But where is Warden? Paige must keep moving, from Seven Dials to Grub Street to the secret catacombs of Camden, until the fate of the underworld can be decided.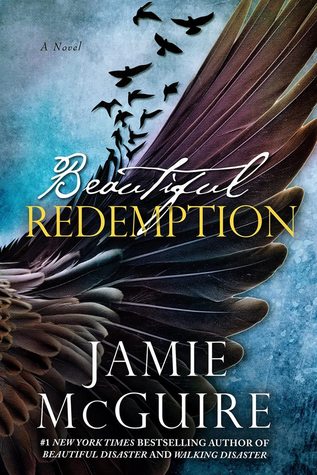 Beautiful Redemption


(The Maddox Brothers #2)
by Jamie McGuire
Published: January 27, 2015
__________

If A Maddox boy falls in love, he loves forever. But what if he didn't love you, first?

No-nonsense Liis Lindy is an agent of the FBI. Deciding she is married only to her job, she breaks off her engagement and transfers from Chicago to the field office in San Diego. She loves her desk. She is committed to her laptop. She dreams of promotions and shaking hands with the director after cracking an impossible case.
Special Agent in Charge Thomas Maddox is arrogant, unforgiving, and ruthless. He is tasked with putting away some of the world's toughest criminals, and he is one of the best the Bureau has to offer. Though, as many lives as he's saved, there is one that is beyond his reach. Younger brother Travis is faced with prison time for his involvement in a basement fire that killed dozens of college students, and the media want a conviction. Travis's only savior is his unusual tie to the mob. In a deal that will spare his brother, Thomas has agreed to recruit Travis into the FBI.

Liis is stubborn, defiant, and yet somehow softens Thomas's rough edges, making her the perfect agent to accompany him to the ceremony. Posing as a couple, they must travel to Travis & Abby's beach vow renewal and give him the news, but when the pretending ends, she finds herself wondering if they were pretending at all.

In the second installment of the Maddox Brothers books, experience firsthand the mysterious world of the elusive Thomas Maddox, and how good love can be when you're not the first, but the last.