New Book Releases this January 2015
*cover image links to Goodreads*
Vendetta


(Vendetta #1)
by Catherine Doyle
Published: January 1, 2015
The Book Depository
_________

When it comes to revenge, love is a dangerous complication.With a fierce rivalry raging between two warring families, falling in love is the deadliest thing Sophie could do. An epic debut set outside modern-day Chicago.

When five brothers move into the abandoned mansion in her neighbourhood, Sophie Gracewell's life changes forever. Irresistibly drawn to bad boy Nicoli, Sophie finds herself falling into a criminal underworld governed by powerful families. As the boys' dark secrets begin to come to light, Sophie is confronted with stinging truths about her own family, too. She must choose between two warring dynasties - the one she was born into, and the one she is falling in love with. When she does, blood will spill and hearts will break.
Willowgrove


(Hemlock #3)
by Kathleen Peacock
Published: January 6, 2015
The Book Depository
__________

Willowgrove is Kathleen Peacock's riveting conclusion to the Hemlock trilogy, a dark, romantic, paranormal suspense series that pits friendship against survival, and trust against love.

Ever since Mac's best friend, Amy, was murdered, Hemlock has been a dangerous place. But now that Mac, her boyfriend, Kyle, and Amy's ex, Jason, have investigated a mass breakout from Thornhill, a werewolf "rehabilitation" camp, the danger has only grown. Fear of the infection spreading is now at an all-time high, and anyone with a scar is suspected of being a wolf.

What makes Mac even more afraid, though, are the dark experiments that the warden of Thornhill was performing on wolves in a secret asylum called Willowgrove. Uncovering the truth about what happened may be the only way for Mac to save everyone she loves and end her nightmares for good.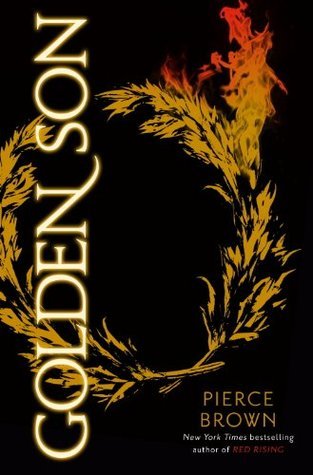 Golden Son


(Red Rising Trilogy #2)
by Pierce Brown
Published: January 6, 2015
The Book Depository
___________

With shades of The Hunger Games, Ender's Game, and Game of Thrones, debut author Pierce Brown's genre-defying epic Red Rising hit the ground running and wasted no time becoming a sensation. Golden Son continues the stunning saga of Darrow, a rebel forged by tragedy, battling to lead his oppressed people to freedom from the overlords of a brutal elitist future built on lies. Now fully embedded among the Gold ruling class, Darrow continues his work to bring down Society from within. A life-or-death tale of vengeance with an unforgettable hero at its heart, Golden Son guarantees Pierce Brown's continuing status as one of fiction's most exciting new voices.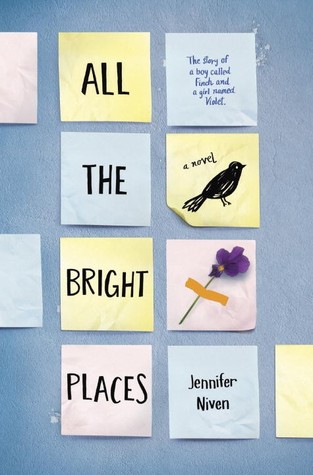 All the Bright Places


by Jennifer Niven
Published: January 6, 2015
The Book Depository
___________

The Fault in Our Stars meets Eleanor and Park in this exhilarating and heart-wrenching love story about a girl who learns to live from a boy who intends to die.

Soon to be a major motion picture starring Elle Fanning!

Theodore Finch is fascinated by death, and he constantly thinks of ways he might kill himself. But each time, something good, no matter how small, stops him.

Violet Markey lives for the future, counting the days until graduation, when she can escape her Indiana town and her aching grief in the wake of her sister's recent death.

When Finch and Violet meet on the ledge of the bell tower at school, it's unclear who saves whom. And when they pair up on a project to discover the "natural wonders" of their state, both Finch and Violet make more important discoveries: It's only with Violet that Finch can be himself—a weird, funny, live-out-loud guy who's not such a freak after all. And it's only with Finch that Violet can forget to count away the days and start living them. But as Violet's world grows, Finch's begins to shrink.

This is an intense, gripping novel perfect for fans of Jay Asher, Rainbow Rowell, John Green, Gayle Forman, and Jenny Downham from a talented new voice in YA, Jennifer Niven.

Includes a PDF Help Line Resource Guide and a Note Read by the Author.
Ensnared


(Splintered #3)
by A.G. Howard
Published: January 6, 2015
The Book Depository
____________
After surviving a disastrous battle at prom, Alyssa has embraced her madness and gained perspective. She's determined to rescue her two worlds and the people and netherlings she loves. Even if it means challenging Queen Red to a final battle of wills and wiles . . . and even if the only way to Wonderland, now that the rabbit hole is closed, is through the looking-glass world--a parallel dimension filled with mutated and violent netherling outcasts. In the final installment of the wildly popular Splintered trilogy, Alyssa and her dad journey into the heart of magic and mayhem in search of her mom and to set right all that's gone wrong. Together with Jeb and Morpheus, they must salvage Wonderland from the decay and destruction that has ensnared it. But if they succeed and come out alive, can everyone truly have their happily ever after?
Firefight


(Reckoners #2)
by Brandon Sanderson
Published: January 6, 2015
The Book Depository
__________

From the #1 "New York Times" bestselling author of Words of Radiance coauthor of Robert Jordan's Wheel of Time series, and creator of the internationally bestselling Mistborn Trilogy, Brandon Sanderson presents the second book in the Reckoners series: Firefight, the sequel to the #1 bestseller Steelheart.

They told David it was impossible--that even the Reckoners had never killed a High Epic. Yet, Steelheart--invincible, immortal, unconquerable--is dead. And he died by David's hand.

Eliminating Steelheart was supposed to make life more simple. Instead, it only made David realize he has questions. Big ones. And there's no one in Newcago who can give him the answers he needs.

Babylon Restored, the old borough of Manhattan, has possibilities, though. Ruled by the mysterious High Epic, Regalia, David is sure Babylon Restored will lead him to what he needs to find. And while entering another city oppressed by a High Epic despot is a gamble, David's willing to risk it. Because killing Steelheart left a hole in David's heart. A hole where his thirst for vengeance once lived. Somehow, he filled that hole with another Epic--Firefight. And he's willing to go on a quest darker, and more dangerous even, than the fight against Steelheart to find her, and to get his answers.
Dead of Winter


(The Arcana Chronicles #3)
by Kresley Cole
Published: January 6, 2015
The Book Depository
___________

Can Evie convince her rival loves to work together? Their survival depends on it in this third book of #1 New York Times bestselling author Kresley Cole's Arcana Chronicles, a nonstop action tale of rescue, redemption, and a revenge most wicked.

Heartbreaking decisions
Evie was almost seduced by the life of comfort that Death offered her—until Jack was threatened by two of the most horrific Arcana, the Lovers. She will do anything to save him, even escape Death's uncanny prison, full of beautiful objects, material comforts…and stolen glances from a former love.

Uncertain victory
Despite leaving a part of her heart behind with Death, Evie sets out into a perilous post-apocalyptic wasteland to meet up with her allies and launch an attack on the Lovers. Such formidable enemies require a battle plan, and the only way to kill them may mean Evie, Jack, and Death allying. Evie doesn't know what will prove more impossible: surviving slavers, plague, Bagmen and other Arcana—or convincing Jack and Death to work together.

Two heroes returned
There's a thin line between love and hate, and Evie just doesn't know where she stands with either Jack or Death. Will this unlikely trio be able to defeat The Lovers without killing one another first...?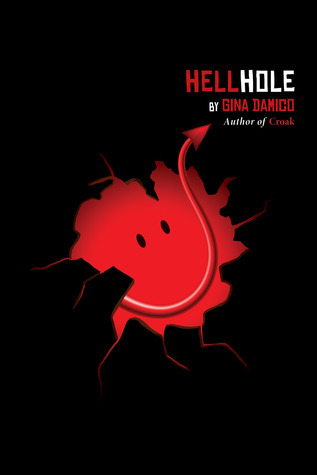 Hellhole


by Gina Damico
Published: January 6, 2015
The Book Depository
__________

A devil is a bad influence . . .

There was a time when geeky, squeaky-clean Max Kilgore would never lie or steal or even think about murder. Then he accidentally unearths a devil, and Max's choices are no longer his own. The big red guy has a penchant for couch surfing and junk food—and you should never underestimate evil on a sugar high.

With the help of Lore, a former goth girl who knows a thing or two about the dark side, Max is racing against the clock to get rid of the houseguest from hell before time, and all the Flamin' Hot Cheetos this side of the fiery abyss, run out.
Reborn


(Altered #3)
by Jennifer Rush
Published: January 6, 2015
The Book Depository
_________

An action-packed, romantic, and suspenseful third book in the Altered series.

The Branch is in shambles, but Anna, Sam, Cas, and Nick can't rest easy. Remnants of the organization lurk unseen and the flashbacks to their old lives are only getting stronger--especially Nick's.

Following scattered memories and clues from his Branch file, Nick sets off alone in search of answers and in search of the girl who haunts his dreams. But the sleepy town where she lives in full of secrets and Nick soon learns that uncovering their shared past may have deadly consequences.