New Book Releases this November 2014
*cover image links to Goodreads*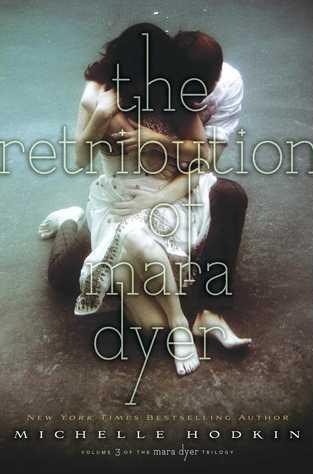 The Retribution of Mara Dyer
(Mara Dyer #3)
by Michelle Hodkin
Published: November 4, 2014
The Book Depository
___________

Mara Dyer wants to believe there's more to the lies she's been told.
There is.

She doesn't stop to think about where her quest for the truth might lead.
She should.

She never had to imagine how far she would go for vengeance.
She will now.

Loyalties are betrayed, guilt and innocence tangle, and fate and chance collide in this shocking conclusion to Mara Dyer's story.

Retribution has arrived.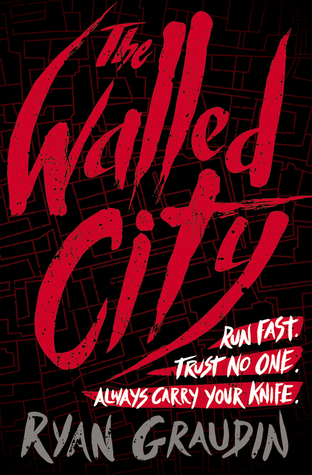 The Walled City
by Ryan Graudin
Published: November 4, 2014
The Book Depository
____________

730. That's how many days I've been trapped.
18. That's how many days I have left to find a way out.

DAI, trying to escape a haunting past, traffics drugs for the most ruthless kingpin in the Walled City. But in order to find the key to his freedom, he needs help from someone with the power to be invisible....

JIN hides under the radar, afraid the wild street gangs will discover her biggest secret: Jin passes as a boy to stay safe. Still, every chance she gets, she searches for her lost sister....

MEI YEE has been trapped in a brothel for the past two years, dreaming of getting out while watching the girls who try fail one by one. She's about to give up, when one day she sees an unexpected face at her window.....

In this innovative and adrenaline-fueled novel, they all come together in a desperate attempt to escape a lawless labyrinth before the clock runs out.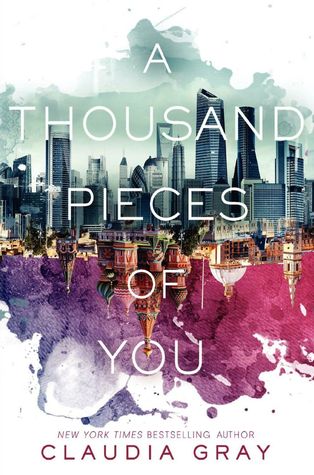 A Thousand Pieces of You
(Firebird #1)
by Claudia Gray
Published: November 4, 2014
The Book Depository
__________

Every Day meets Cloud Atlas in this heart-racing, space- and time-bending, epic new trilogy from New York Times bestselling author Claudia Gray.

Marguerite Caine's physicist parents are known for their radical scientific achievements. Their most astonishing invention: the Firebird, which allows users to jump into parallel universes, some vastly altered from our own. But when Marguerite's father is murdered, the killer—her parent's handsome and enigmatic assistant Paul—escapes into another dimension before the law can touch him.

Marguerite can't let the man who destroyed her family go free, and she races after Paul through different universes, where their lives entangle in increasingly familiar ways. With each encounter she begins to question Paul's guilt—and her own heart. Soon she discovers the truth behind her father's death is more sinister than she ever could have imagined.

A Thousand Pieces of You explores a reality where we witness the countless other lives we might lead in an amazingly intricate multiverse, and ask whether, amid infinite possibilities, one love can endure.
Mortal Heart
(His Fair Assassin #3)
by Robin LaFevers
Published: November 4, 2014
The Book Depository
____________

Annith has watched her gifted sisters at the convent come and go, carrying out their dark dealings in the name of St. Mortain, patiently awaiting her own turn to serve Death. But her worst fears are realized when she discovers she is being groomed by the abbess as a Seeress, to be forever sequestered in the rock and stone womb of the convent. Feeling sorely betrayed, Annith decides to strike out on her own.

She has spent her whole life training to be an assassin. Just because the convent has changed its mind doesn't mean she has...
Forbidden
(Forbidden #1)
by Kimberley Griffiths Little
Published: November 4, 2014
The Book Depository
__________

In the unforgiving Mesopotamian desert where Jayden's tribe lives, betrothal celebrations abound, and tonight it is Jayden's turn to be honored. But while this union with Horeb, the son of her tribe's leader, will bring a life of riches and restore her family's position within the tribe, it will come at the price of Jayden's heart.

Then a shadowy boy from the Southern Lands appears. Handsome and mysterious, Kadesh fills Jayden's heart with a passion she never knew possible. But with Horeb's increasingly violent threats haunting Jayden's every move, she knows she must find a way to escape—or die trying.

With a forbidden romance blossoming in her heart and her family's survival on the line, Jayden must embark on a deadly journey to save the ones she loves—and find a true love for herself.

Set against the brilliant backdrop of the sprawling desert, the story of Jayden and Kadesh will leave readers absolutely breathless as they defy the odds and risk it all to be together.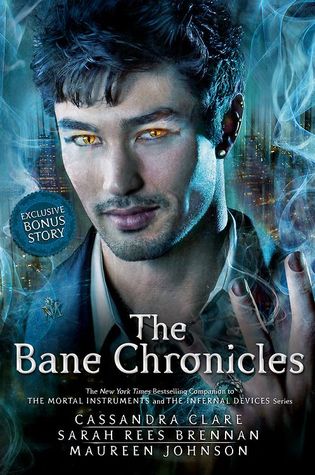 The Bane Chronicles
(The Bane Chronicles #1-10)
by Cassandra Clare, Maureen Johnson, Sarah Rees Brennan, Cassandra Jean (Illustrator)
Published: November 11, 2014
The Book Depository
_________

Fans of The Mortal Instruments and The Infernal Devices can get to know warlock Magnus Bane like never before in this collection of New York Times bestselling tales, in print for the first time with an exclusive new story and illustrated material.

This collection of eleven short stories illuminates the life of the enigmatic Magnus Bane, whose alluring personality, flamboyant style, and sharp wit populate the pages of the #1 New York Times bestselling series, The Mortal Instruments and The Infernal Devices.

Originally released one-by-one as e-only short stories by Cassandra Clare, Maureen Johnson, and Sarah Rees Brennan, this compilation presents all ten together in print for the first time and includes a never-before-seen eleventh tale, as well as new illustrated material.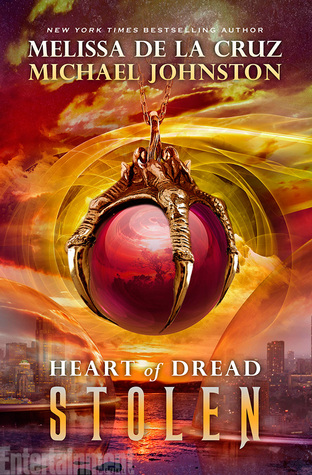 Stolen
(Heart of Dread #2)
by Melissa de la Cruz, Michael Johnston
Published: November 11, 2014
The Book Depository
___________

Who is Eliza Wesson?

Months after Nat and Wes said good-bye on the shores of the Blue, Nat is learning how to control and use her new power. She and her drakon are the last of their kind—and she's risked her life for their reunion. When she receives a mysterious distress call, she races to help, soliciting the guidance of her new friend, the beautiful and aloof Faix Lazaved of the Blue.

Still heartbroken over losing Nat, Wes is racing cars on a New Vegas racetrack while his team is scattered and lost. When he finds out that his sister, Eliza, is being held in the golden domes of El Dorado, he does what he's best at—running to her side—and gambles on luck to see him through one more time.

Magic, romance, and danger collide as Nat and Wes become entangled in a dark new adventure that leads right to the heart of the mystery of their frozen, broken world. They soon discover that the answer to both their quests lies in the same question: Who is Eliza Wesson—what is she capable of, and why was she stolen from her family so long ago?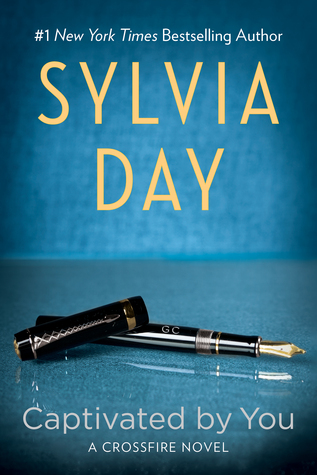 Captivated by You
(Crossfire #4)
by Sylvia Day
Published: November 18, 2014
The Book Depository
___________

Now the #1 international bestselling author returns. The new Crossfire novel by Sylvia Day.

Gideon calls me his angel, but he's the miracle in my life. My gorgeous, wounded warrior, so determined to slay my demons while refusing to face his own.

The vows we'd exchanged should have bound us tighter than blood and flesh. Instead they opened old wounds, exposed pain and insecurities, and lured bitter enemies out of the shadows. I felt him slipping from my grasp, my greatest fears becoming my reality, my love tested in ways I wasn't sure I was strong enough to bear.

At the brightest time in our lives, the darkness of his past encroached and threatened everything we'd worked so hard for. We faced a terrible choice: the familiar safety of the lives we'd had before each other or the fight for a future that suddenly seemed an impossible and hopeless dream...
Endsinger
(The Lotus War #3)
by Jay Kristoff
Published: November 25, 2014
The Book Depository
_____________

A TREMBLING EARTH
The flames of civil war sweep across the Shima Imperium. With their plans to renew the Kazumitsu dynasty foiled, the Lotus Guild unleash their deadliest creation—a mechanical goliath known as the Earthcrusher, intended to unite the shattered Empire under a yoke of fear. With the Tiger Clan and their puppet Daimyo Hiro in tow, the Guild marches toward a battle for absolute dominion over the Isles.

A BROKEN REBELLION
Yukiko and Buruu are forced to take leadership of the Kagé rebellion, gathering new allies and old friends in an effort to unite the country against the chi-mongers. But the ghosts of Buruu's past stand between them and the army they need, and Kin's betrayal has destroyed all trust among their allies. When a new foe joins the war tearing the Imperium apart, it will be all the pair can do to muster the strength to fight, let alone win.

A FINAL BATTLE
The traitor Kin walks the halls of Guild power, his destiny only a bloody knife-stroke away. Hana and Yoshi struggle to find their place in a world now looking to them as heroes. Secret cabals within the Lotus Guild claw and struggle; one toward darkness, the other toward light. And as the earth splits asunder, as armies destroy each other for rule over an empire of lifeless ash and the final secret about blood lotus is revealed, the people of Shima will learn one last, horrifying truth.

There is nothing a mother won't do to keep her children by her side.

Nothing.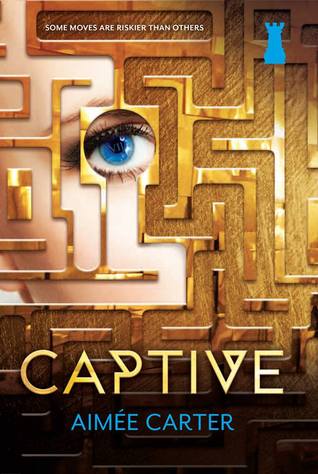 Captive
(The Blackcoat Rebellion #2)
by Aimee Carter
Published: November 25, 2014
The Book Depository
_________

For the past two months, Kitty Doe's life has been a lie. Forced to impersonate the Prime Minister's niece, her frustration grows as her trust in her fake fiancé cracks, her real boyfriend is forbidden and the Blackcoats keep her in the dark more than ever.

But in the midst of discovering that her role in the Hart family may not be as coincidental as she thought, she's accused of treason and is forced to face her greatest fear: Elsewhere. A prison where no one can escape.

As one shocking revelation leads to the next, Kitty learns the hard way that she can trust no one, not even the people she thought were on her side. With her back against the wall, Kitty wants to believe she'll do whatever it takes to support the rebellion she believes in—but is she prepared to pay the ultimate price?