New Book Releases this September 2014
*cover image links to Goodreads*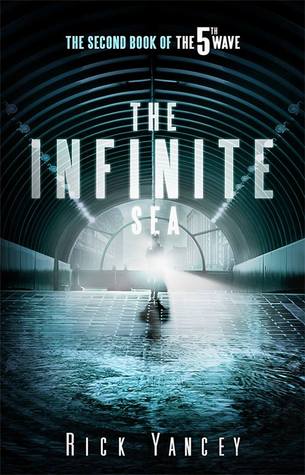 The Infinite Sea
(The Fifth Wave #2)
by Rick Yancey
Published: September 16, 2014
The Book Depository
Amazon
____________

How do you rid the Earth of seven billion humans? Rid the humans of their humanity.

Surviving the first four waves was nearly impossible. Now Cassie Sullivan finds herself in a new world, a world in which the fundamental trust that binds us together is gone. As the 5th Wave rolls across the landscape, Cassie, Ben, and Ringer are forced to confront the Others' ultimate goal: the extermination of the human race.

Cassie and her friends haven't seen the depths to which the Others will sink, nor have the Others seen the heights to which humanity will rise, in the ultimate battle between life and death, hope and despair, love and hate.
Echoes of Us
(The Hybrid Chronicles #3)
by Kat Zhang
Published: September 16, 2014
The Book Depository
Amazon
____________

To change the world, I may lose everything

All Eva ever wanted was the chance to be herself. But in the Americas, to be hybrid—to share your body with a second soul—is not tolerated past childhood. Now Eva and Addie, her sister soul, are constantly on the move, hiding from the officials who seek to capture them. But the tide is changing. A revolution is brewing, and people are starting to question the hybrids' mistreatment.

Then Marion, an ambitious reporter, offers Eva and Addie a daring proposal: If they go undercover and film the wretched conditions of a hybrid institution, she will not only rescue them, she'll find a way to free Jackson, the boy Addie loves. It's risky, and Eva will have to leave Ryan and her friends behind, but if she succeeds, it could also tip the scales forever and lead to hybrid freedom.

As Eva and Addie walk into danger, they cling to each other and the hope of a better future. But the price they might pay is higher than they ever could have imagined.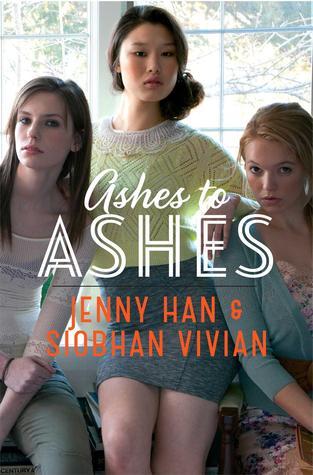 Ashes to Ashes
(Burn for Burn #3)
by Jenny Han, Siobhan Vivian
Published: September 16, 2014
The Book Depository
Amazon
_____________

New Year's Eve ended with a bang and Mary, Kat and Lillia may not be prepared for what is to come.
After Rennie's death, Kat and Lillia try to put the pieces together of what happened to her. They both blame themselves. If Lillia hadn't left with Reeve... If Kat had only stayed with Rennie... Things could have been different. Now they will never be the same.
Only Mary knows the truth about that night. About what she is. She also knows the truth about Lillia and Reeve falling in love, about Reeve being happy when all he deserves is misery, just like the misery he caused her. Now their childish attempts at revenge are a thing of the past and Mary is out for blood. Will she leave anything in her wake or will all that remain be ashes?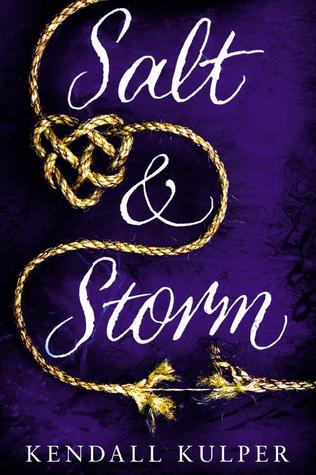 Salt & Storm
by Kendall Kulper
Published: September 23, 2014
The Book Depository
Amazon
_____________

A sweeping historical romance about a witch who foresees her own murder--and the one boy who can help change her future.

Sixteen-year-old Avery Roe wants only to take her rightful place as the witch of Prince Island, making the charms that keep the island's whalers safe at sea, but her mother has forced her into a magic-free world of proper manners and respectability. When Avery dreams she's to be murdered, she knows time is running out to unlock her magic and save herself.

Avery finds an unexpected ally in a tattooed harpoon boy named Tane--a sailor with magic of his own, who moves Avery in ways she never expected. Becoming a witch might stop her murder and save her island from ruin, but Avery discovers her magic requires a sacrifice she never prepared for.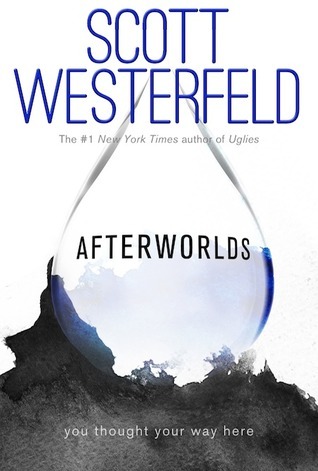 Afterworlds
by Scott Westerfeld
Published: September 23, 2014
The Book Depository
Amazon
____________

Darcy Patel has put college and everything else on hold to publish her teen novel, Afterworlds. Arriving in New York with no apartment or friends she wonders whether she's made the right decision until she falls in with a crowd of other seasoned and fledgling writers who take her under their wings…

Told in alternating chapters is Darcy's novel, a suspenseful thriller about Lizzie, a teen who slips into the 'Afterworld' to survive a terrorist attack. But the Afterworld is a place between the living and the dead and as Lizzie drifts between our world and that of the Afterworld, she discovers that many unsolved - and terrifying - stories need to be reconciled. And when a new threat resurfaces, Lizzie learns her special gifts may not be enough to protect those she loves and cares about most.
In a Handful of Dust
(Not a Drop to Drink #2)
by Mindy McGinnis
Published: September 23, 2014
The Book Depository
Amazon
___________
The only thing bigger than the world is fear.
Lucy's life by the pond has always been full. She has water and friends, laughter and the love of her adoptive mother, Lynn, who has made sure that Lucy's childhood was very different from her own. Yet it seems Lucy's future is settled already—a house, a man, children, and a water source—and anything beyond their life by the pond is beyond reach.
When disease burns through their community, the once life-saving water of the pond might be the source of what's killing them now. Rumors of desalinization plants in California have lingered in Lynn's mind, and the prospect of a "normal" life for Lucy sets the two of them on an epic journey west to face new dangers: hunger, mountains, deserts, betrayal, and the perils of a world so vast that Lucy fears she could be lost forever, only to disappear in a handful of dust.
In this companion to Not a Drop to Drink, Mindy McGinnis thrillingly combines the heart-swelling hope of a journey, the challenges of establishing your own place in the world, and the gripping physical danger of nature in a futuristic frontier.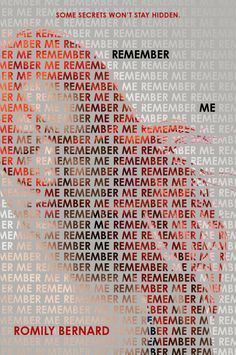 Remember Me
(Find Me #2)
by Romily Bernard
Published: September 23, 2014
The Book Depository
Amazon
_____________

In the sequel to Find Me, Wick Tate, sarcastic teen hacker, is back and once again dealing with criminals and corrupt cops…and a brooding new love interest. Will Wick persevere when some secrets refuse to stay hidden?

Wick had thought her troubles were over.

But she should've known better.

Not only is she embroiled in a new murder case, which starts with a body with "Remember Me" carved into it and doesn't stop there, but she also discovers new evidence surrounding her mother's suicide…which leads her right back to her imprisoned deadbeat dad. And she has to deal with her flirty new hacker friend, Milo, sniffing around—which her boyfriend, Griff, isn't too happy about.

The pressure might be too much as secrets—including Wick's own—climb to the surface.

Remember Me is an edge-of-your-seat thrilling read that'll have readers turning the pages at lightning speed! The paperback of Find Me is on sale simultaneously, and a digital original novella from Romily, featuring Griff, is on sale just a few weeks before!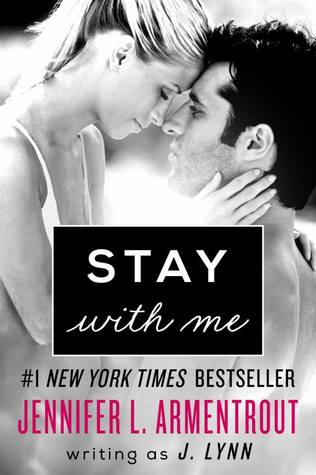 Stay with Me
(Wait for You #3)
by J. Lynn
Published: September 23, 2014
The Book Depository
Amazon
______________

At 21, Calla hasn't done a lot of things. She's never been kissed, never seen the ocean, never gone to an amusement park. But growing up, she witnessed some things no child ever should. She still carries the physical and emotional scars of living with a strung-out mother, Mona—secrets she keeps from everyone, including her close circle of college friends.

But the safe cocoon Calla has carefully built is shattered when she discovers her mom has stolen her college money and run up a huge credit card debt in her name. Now, Calla has to go back to the small town she thought she'd left behind and clean up her mom's mess again. Of course, when she arrives at her mother's bar, Mona is nowhere to be found. Instead, six feet of hotness named Jackson James is pouring drinks and keeping the place humming.

Sexy and intense, Jax is in Calla's business from the moment they meet, giving her a job and helping her search for Mona. And the way he looks at her makes it clear he wants to get horizontal . . . and maybe something more. Before Calla can let him get close, though, she's got to deal with the pain of the past—and some very bad guys out to mess her up if she doesn't give them her mom.
Unmade
(The Lynburn Legacy #3)
by Sarah Rees Brennan
Published: September 23, 2014
The Book Depository
Amazon
_____________

Powerful love comes with a price. Who will be the sacrifice?

Kami has lost the boy she loves, is tied to a boy she does not, and faces an enemy more powerful than ever before. With Jared missing for months and presumed dead, Kami must rely on her new magical link with Ash for the strength to face the evil spreading through her town.

Rob Lynburn is now the master of Sorry-in-the-Vale, and he demands a death. Kami will use every tool at her disposal to stop him. Together with Rusty, Angela, and Holly, she uncovers a secret that might be the key to saving the town. But with knowledge comes responsibility—and a painful choice. A choice that will risk not only Kami's life, but also the lives of those she loves most.

This final book in the Lynburn Legacy is a wild, entertaining ride from beginning to shocking end.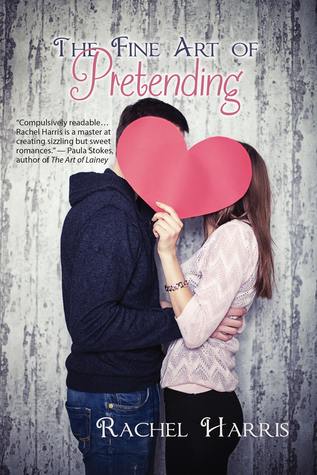 The Fine Art of Pretending
(The Fine Art of Pretending #1)
by Rachel Harris
Published: September 30, 2014
The Book Depository
Amazon
_____________

According to the guys at Fairfield Academy, there are two types of girls: the kind you hook up with, and the kind you're friends with. Seventeen-year-old Alyssa Reed is the second type. And she hates it. With just one year left to change her rank, she devises a plan to become the first type by homecoming, and she sets her sights on the perfect date—Justin Carter, Fairfield Academy's biggest hottie and most notorious player.

With 57 days until the dance, Aly launches Operation Sex Appeal and sheds her tomboy image. The only thing left is for Justin actually to notice her. Enter best friend Brandon Taylor, the school's second biggest hottie, and now Aly's pretend boyfriend. With his help, elevating from "funny friend" to "tempting vixen" is only a matter of time.

But when everything goes according to plan, the inevitable "break up" leaves their friendship in shambles, and Aly and Brandon with feelings they can't explain. And the fake couple discovers pretending can sometimes cost you the one thing you never expected to want.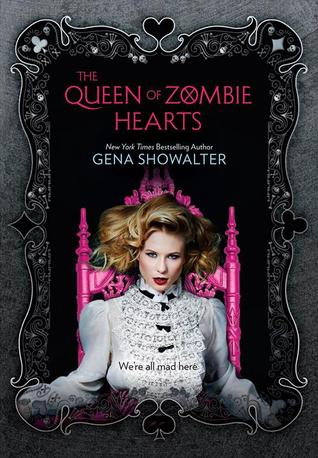 The Queen of Zombie Hearts
(White Rabbit Chronicles #3)
by Gena Showalter
Published: September 30, 2014
The Book Depository
Amazon
_____________

I have a plan.

We'll either destroy them for good, or they'll destroy us.

Either way, only one of us is walking away.

In the stunning conclusion to the wildly popular White Rabbit Chronicles, Alice "Ali" Bell thinks the worst is behind her. She's ready to take the next step with boyfriend Cole Holland, the leader of the zombie slayers…until Anima Industries, the agency controlling the zombies, launches a sneak attack, killing four of her friends. It's then she realizes that humans can be more dangerous than monsters…and the worst has only begun.

As the surviving slayers prepare for war, Ali discovers she, too, can control the zombies…and she isn't the girl she thought she was. She's connected to the woman responsible for killing—and turning—Cole's mother. How can their relationship endure? As secrets come to light, and more slayers are taken or killed, Ali will fight harder than ever to bring down Anima—even sacrificing her own life for those she loves.
Dead Zone
(Blackout #2)
by Robison Wells
Published: September 30, 2014
The Book Depository
Amazon
____________

Homeland meets Marie Lu's Legend in the explosive sequel to Blackout, which #1 New York Times bestselling author Ally Condie called "a thrilling combination of Wells's trademark twists and terror. Fantastic!"

America is at war—and five teens are caught in the crossfire.

It began with a virus. Then a series of attacks erupted across the nation. Now the true invasion has begun, and a handful of teenagers with impossible powers are America's only defense.

Robison Wells blew readers away with his first novel, Variant, which Publishers Weekly called "a chilling and masterful debut" in a starred review. In Dead Zone, he delivers his most nail-bitingly tense read yet—and an electrifying conclusion to a two-book series that's perfect for fans of The Maze Runner and I Am Number Four.

Praise for Blackout

"Wells knows how to snare readers' attention and hold them spellbound."—Publishers Weekly (starred review)

"In a world where terrorism is an increasing threat, this fast-paced book brings it home."—Kirkus Reviews

"This eerie look at an all-too-possible future is tense and gripping."—Michael Grant, New York Times bestselling author of the Gone series