New Releases this May 2014
*cover image links to Goodreads*
Savage Drift
(Monument 14 #3)
by Emmy Laybourne
Published: May 6, 2014
The Book Depository
Amazon
_____

The stunningly fierce conclusion to Emmy Laybourne's Monument 14 trilogy.

The survivors of the Monument 14 have finally made it to the safety of a Canadian refugee camp. Dean and Alex are cautiously starting to hope that a happy ending might be possible.

But for Josie, separated from the group and trapped in a brutal prison camp for exposed Type Os, things have gone from bad to worse. Traumatized by her experiences, she has given up all hope of rescue or safety.

Meanwhile, scared by the government's unusual interest in her pregnancy, Astrid (with her two protectors, Dean and Jake in tow) joins Niko on his desperate quest to be reunited with his lost love Josie.

Author Emmy Laybourne reaches new heights of tension and romance in this action-packed conclusion to the Monument 14 trilogy.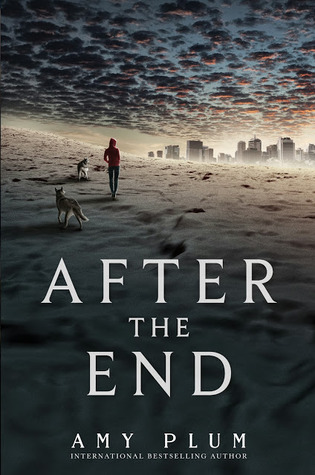 After the End
(After the End #1)
by Amy Plum
Published: May 6, 2014
The Book Depository
Amazon
______

She's searching for answers to her past. They're hunting her to save their future.

World War III has left the world ravaged by nuclear radiation. A lucky few escaped to the Alaskan wilderness. They've survived for the last thirty years by living off the land, being one with nature, and hiding from whoever else might still be out there.

At least, this is what Juneau has been told her entire life.

When Juneau returns from a hunting trip to discover that everyone in her clan has vanished, she sets off to find them. Leaving the boundaries of their land for the very first time, she learns something horrifying: There never was a war. Cities were never destroyed. The world is intact. Everything was a lie.

Now Juneau is adrift in a modern-day world she never knew existed. But while she's trying to find a way to rescue her friends and family, someone else is looking for her. Someone who knows the extraordinary truth about the secrets of her past.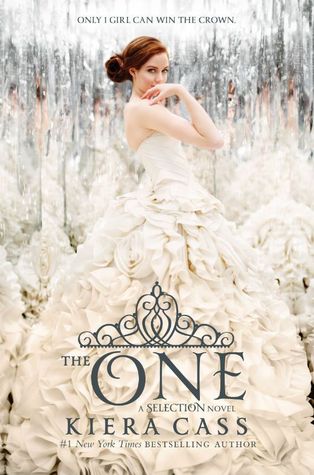 The One
(The Selection #3)
by Kiera Cass
Published: May 6, 2014
The Book Depository
Amazon
______

The Selection changed the lives of thirty-five girls forever. And now, the time has come for one winner to be chosen.

America never dreamed she would find herself anywhere close to the crown—or to Prince Maxon's heart. But as the competition approaches its end and the threats outside the palace walls grow more vicious, America realizes just how much she stands to lose—and how hard she'll have to fight for the future she wants.

From the very first page of The Selection, this #1 New York Times bestselling series has captured readers' hearts and swept them away on a captivating journey... Now, in The One, Kiera Cass delivers a satisfying and unforgettable conclusion that will keep readers sighing over this electrifying fairy-tale long after the final page is turned.
Chantress Alchemy
(Chantress Trilogy #2)
by Amy Butler Greenfield
Published: May 6, 2014
The Book Depository
Amazon
_______

Lucy races against time and magic in this sequel to the "richly and thoughtfully written" (Publishers Weekly) Chantress.

Lucy is the last Chantress, the only remaining girl who can sing magic into the world. Since she defeated the evil Lord Scargrave, England has changed—and not for the better. With crops failing and the people rebelling, Lucy is called urgently back to King Henry's court. His Inner Council is convinced that making gold through alchemy will save England. But a critical element to the alchemical process has been stolen. Lucy is tasked with finding it with her magic… or else. And until she succeeds, the castle is on lockdown.

Court too has changed. Scargrave's brutal Chantress-hunter has become King Henry's closest advisor. Lucy's beloved Nat has fallen out of favor and is shunned by his colleagues; their romance means trouble for both of them. Worst of all, something goes wrong with Lucy's magic. The palace is a labyrinth, and there's a monster at its heart — a monster who may have the power to defeat Lucy once and for all.

Amy Butler Greenfield returns to the beguiling world of Chantress for a suspenseful tale of courtly intrigue, music, and magic in Chantress Alchemy.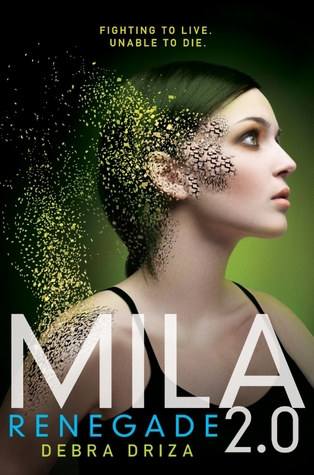 Renegade
(MILA 2.0 #2)
by Debra Driza
Published: May 13, 2014
The Book Depository
Amazon
_______

There is no one left for Mila to trust. Except for a boy she barely knows.

But Hunter has no idea who—and what—Mila really is. She can't bear to reveal her secret, even though he's unwittingly joined her search for Richard Grady, a man who may know more details of Mila's complicated past.

Yet the road to the truth is more dangerous than ever. With General Holland and the Vita Obscura scouring the earth for her whereabouts, Mila must rely on her newfound android abilities to protect herself and Hunter from imminent harm. Still, embracing her identity as a machine leads her to question the state of her humanity—as well as Hunter's real motives.

Perfect for fans of I Am Number Four and Divergent, this action-packed and heart-wrenching second installment of MILA 2.0 will leave readers breathlessly awaiting the series conclusion.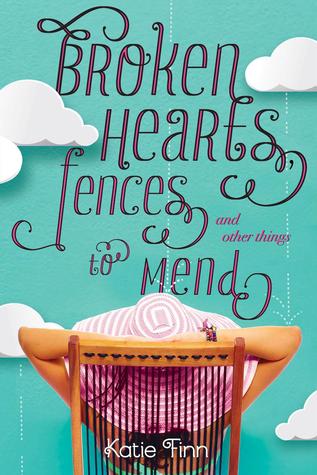 Broken Hearts, Fences, and Other Things to Mend
(Broken Hearts & Revenge #1)
by Katie Finn
Published: May 13, 2014
The Book Depository
Amazon
________

Summer, boys, and friendships gone sour. This new series has everything that perfect beach reads are made of!

Gemma just got dumped and is devastated. She finds herself back in the Hamptons for the summer—which puts her at risk of bumping into Hallie, her former best friend that she wronged five years earlier. Do people hold grudges that long?

When a small case of mistaken identity causes everyone, including Hallie and her dreamy brother Josh, to think she's someone else, Gemma decides to go along with it.

Gemma's plan is working (she's finding it hard to resist Josh), but she's finding herself in embarrassing situations (how could a bathing suit fall apart like that!?). Is it coincidence or is someone trying to expose her true identity? And how will Josh react if he finds out who she is?

Katie Finn hits all the right notes in this perfect beginning to a new summer series: A Broken Hearts & Revenge novel.
Rebel
(Reboot #2)
by Amy Tintera
Published: May 13, 2014
The Book Depository
Amazon
________

The sequel to the action-packed Reboot is a can't-miss thrill ride, perfect for fans of James Patterson, Veronica Roth, and Marie Lu.

After coming back from death as Reboots and being trained by HARC as soldiers, Wren and Callum have finally escaped north, where they hope to find a life of freedom. But when they arrive at the Reboot Reservation, it isn't what they expected. Under the rule of a bloodthirsty leader, Micah, the Reboots are about to wage an all-out war on the humans. Although Wren's instincts are telling her to set off into the wilderness on their own and leave the battle far behind, Callum is unwilling to let his human family be murdered. When Micah commits the ultimate betrayal, the choice is made for them. But Micah has also made a fatal mistake . . . he's underestimated Wren and Callum.

The explosive finale to the Reboot duology is full of riveting action and steamy love scenes as Wren and Callum become rebels against their own kind.
Of Neptune
(The Syrena Legacy #3)
by Anna Banks
Published: May 13, 2014
The Book Depository
Amazon
________

Emma and Galen's kingdom and their love is threatened by long-lost Syrena in the brilliant conclusion to Anna Banks bestselling trilogy.

Emma, half human and half Syrena, and her Syrena love, Galen, need time together alone. Away from the kingdoms of Poseidon and Triton. Emma's grandfather, the Poseidon king, suggests the two visit a small town called Neptune.

Neptune is home to both Syrena and Half-Breeds alike. But Emma and Galen didn't sign up to be peacemakers between the ocean and the land-dwelling, freshwater Syrena. They didn't bargain for meeting a charming Half-Breed named Reed, who can barely disguise his feelings for Emma. And they especially didn't expect to find themselves in the middle of a power struggle that threatens not only their love but their ocean kingdoms.

In this stunning conclusion to her bestselling Syrena Legacy, Anna Banks thrills fans with more action and romance than ever.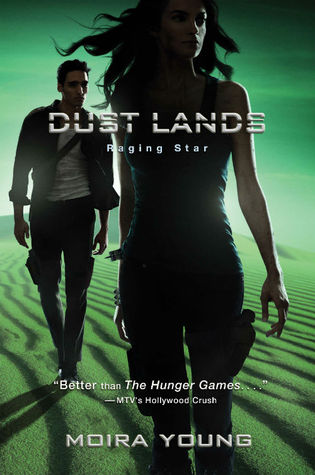 Raging Star
(Dust Lands Trilogy #3)
by Moira Young
Publish: May 13, 2014
The Book Depository
Amazon
________

Saba is ready to seize her destiny and defeat DeMalo and the Tonton...until she meets him and he confounds all her expectations with his seductive vision of a healed earth, a New Eden. DeMalo wants Saba to join him, in life and work, to create and build a healthy, stable, sustainable world…for the chosen few. The few who can pay.

Jack's choice is clear: to fight DeMalo and try to stop New Eden. Still uncertain, her connection with DeMalo a secret, Saba commits herself to the fight. Joined by her brother, Lugh, anxious for the land in New Eden, Saba leads an inexperienced guerilla band against the powerfully charismatic DeMalo, in command of his settlers and the Tonton militia. What chance do they have? Saba must act. And be willing to pay the price.
We Were Liars
by E. Lockhart
Published: May 13, 2014
The Book Depository
Amazon
________

A beautiful and distinguished family.
A private island.
A brilliant, damaged girl; a passionate, political boy.
A group of four friends—the Liars—whose friendship turns destructive.
A revolution. An accident. A secret.
Lies upon lies.
True love.
The truth.

We Were Liars is a modern, sophisticated suspense novel from National Book Award finalist and Printz Award honoree E. Lockhart.

Read it.
And if anyone asks you how it ends, just LIE.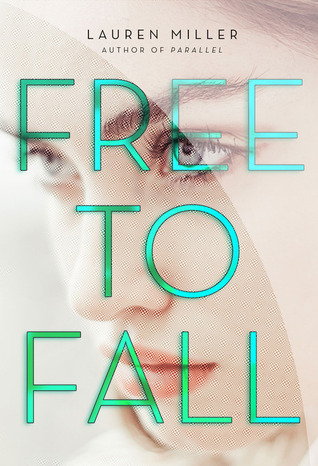 Free to Fall
by Lauren Miller
Published: May 13, 2014
The Book Depository
Amazon
_______

What if there was an app that told you what song to listen to, what coffee to order, who to date, even what to do with your life—an app that could ensure your complete and utter happiness? What if you never had to fail or make a wrong choice?

What if you never had to fall?

Fast-forward to a time when Apple and Google have been replaced by Gnosis, a monolith corporation that has developed the most life-changing technology to ever hit the market: Lux, an app that flawlessly optimizes decision making for the best personal results. Just like everyone else, sixteen-year-old Rory Vaughn knows the key to a happy, healthy life is following what Lux recommends. When she's accepted to the elite boarding school Theden Academy, her future happiness seems all the more assured. But once on campus, something feels wrong beneath the polished surface of her prestigious dream school. Then she meets North, a handsome townie who doesn't use Lux, and begins to fall for him and his outsider way of life. Soon, Rory is going against Lux's recommendations, listening instead to the inner voice that everyone has been taught to ignore — a choice that leads her to uncover a truth neither she nor the world ever saw coming.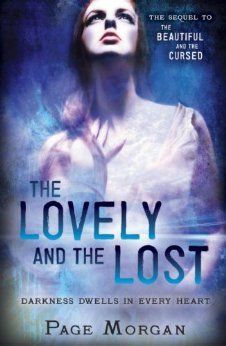 The Lovely and the Lost
(The Dispossessed #2)
by Page Morgan
Published: May 13, 2014
The Book Depository
Amazon
________

Ingrid and Gabby survived the Underneath. They saved their brother, Grayson, from a future of dark servitude and exposed a plot to undermine the Alliance. But danger still lurks in the streets of Paris, and the Dispossessed, perched on the city's bridges and rooftops, might not be able to save their human wards this time.